Law360.com (a subscription-based news service and LexisNexis subsidiary) has named the GM Ignition Switch Litigation as one its five "Product Liability Cases To Watch In 2015".  The GM ignition switch cases are proceeding on multiple tracks.  About 100 cases have been consolidated in the federal multidistrict litigation.  In addition, Langdon & Emison has filed a number of injury lawsuits in Missouri state court in the City of St. Louis.  General Motors has not sought to remove the state court cases to federal court and these cases will proceed in state court.
GM Ignition Switch Lawsuits Filed in City of St. Louis
Langdon & Emison has filed a number of GM ignition switch lawsuits in Missouri state court in the City of St. Louis.  These cases were consolidated under Missouri's Rule 52.05(a), which allows for cases with similar issues to be consolidated and resolved more quickly.  With the cases combined, our clients can benefit from a more efficient process with local control by state judges.  Each of the cases relate to the faulty ignition switch defect and General Motors has not sought to remove the cases to federal court.
For some ignition switch victims, the fund overseen by Kenneth Feinberg may provide adequate compensation.  For others, the fund either fails to provide full or even adequate compensation and for many, the settlement fund does not apply at all.  With more than 16 million vehicles recalled in the United States, Canada, and Mexico, there will be many for whom the Feinberg settlement model simply does not apply and those cases will benefit from consolidation with other similar plaintiffs.
The GM Ignition Switch Defect
Last year, GM recalled more than 16 million vehicles worldwide because of the ignition switch defect, including:
2005-2010 Chevy Cobalt
2003-2007 Saturn Ion
2007-2010 Pontiac G5
2006-2011 Chevrolet HHR
2006-2010 Pontiac Solstice
2006-2010 Saturn Sky
The defect permits the ignition to shut down the vehicle while in motion, which not only cuts off power steering and braking, but turns off the air bag… eliminating a critical safety feature during a period of crisis.
GM could have fixed the defect for less than a dollar.  One estimate put the cost at just 57 cents.  But GM did not fix the problem because it determined that the fix cost too much.  It was cheaper to let people die.
Landgon &  Emison continues to investigate GM ignition switch claims and we frequently work with referring lawyers across the country.  Contact us for a free evaluation of your case.
Read More
© Copyright 2015 Brett A. Emison
Follow @BrettEmison on Twitter.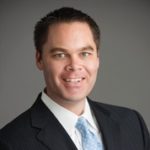 Brett Emison is currently a partner at Langdon & Emison, a firm dedicated to helping injured victims across the country from their primary office near Kansas City. Mainly focusing on catastrophic injury and death cases as well as complex mass tort and dangerous drug cases, Mr. Emison often deals with automotive defects, automobile crashes, railroad crossing accidents (train accidents), trucking accidents, dangerous and defective drugs, defective medical devices.