General Motor posted a $2.18 Billion 1st Quarter profit in North America.  That number means GM brought in around $24 million in profit each and every day during the first three months of the year.
 General Motors' ignition switch compensation fund approved three additional death claims this week, raising the total to 87 confirmed deaths.  The fund has also approved 157 injury payments to date, though only 11 for "serious" injury.  There are still more than 1000 under review.
GM set aside only $400 million to pay claims under the Ignition Switch settlement fund.  Given GM's quarterly profit numbers, the settlement fund represents less than 17 days of profit.  GM could have fully funded the settlement plan with just this year's profits before Martin Luther King Day.
GM's settlement plan may is now closed, but may be insufficient for many participants.  GM has rejected far more applications than it has granted.  Those who have had their claims rejected, those who opt out of the program, and those who have missed the deadline will be forced to file civil lawsuits to recover their damages.
GM Ignition Switch Lawsuits Consolidated in City of St. Louis
Langdon & Emison has filed a number of GM ignition switch lawsuits in Missouri state court in the City of St. Louis.  These cases were consolidated under Missouri's Rule 52.05(a), which allows for cases with similar issues to be consolidated and resolved more quickly.  With the cases combined, our clients can benefit from a more efficient process with local control by state judges.  Each of the cases relate to the faulty ignition switch defect and General Motors has not sought to remove the cases to federal court.
The trial court ruled last week that venue was proper in the City and ordered GM to answer discovery.
Read More
© Copyright 2015 Brett A. Emison
Follow @BrettEmison on Twitter.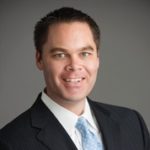 Brett Emison is currently a partner at Langdon & Emison, a firm dedicated to helping injured victims across the country from their primary office near Kansas City. Mainly focusing on catastrophic injury and death cases as well as complex mass tort and dangerous drug cases, Mr. Emison often deals with automotive defects, automobile crashes, railroad crossing accidents (train accidents), trucking accidents, dangerous and defective drugs, defective medical devices.