This may be slightly off-topic from my normal topics, but I found this story fascinating.
I happened to catch 60 Minutes report on global eyewear company Luxottica and its near total domination of the global market for eyewear – prescription glasses and sunglasses. The story, as well as Luxottica's global domination, is remarkable.
Luxottica manufactures glasses – the company says half-a-billion people are wearing its products. It makes eyewear for top luxury designers – Vogue, Chanel, Coach, Polo, Versace, and Tiffany – to name a few. The company also outright owns popular sunglass brands including Ray-Ban, Oakley, and Oliver Peoples.
In addition to making the glasses, Luxottica also owns nearly every major retail outlet that sells eyewear. The company owns prescription eyewear chains LensCrafters and Pearl Vision. It also runs Target Optical and Sears Optical. Luxottica also owns Sunglass Hut – the world's largest sunglass chain.
Luxottica's domination and carefully crafted illusion of competition has cemented its role as "price maker". Luxottica can set the price it wants and others will simply follow in its wake. This lack of competition results in routinely pricing for $200 or more glasses that cost less than $30 to make.
You would think that vision insurance companies would complain about Luxottica's price dominance. Except Luxottica owns the 2nd largest vision care plan in the US, EyeMed, which covers eye exams and glasses.
(c) Copyright 2012 Brett A. Emison
Follow @BrettEmison on Twitter.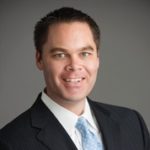 Brett Emison is currently a partner at Langdon & Emison, a firm dedicated to helping injured victims across the country from their primary office near Kansas City. Mainly focusing on catastrophic injury and death cases as well as complex mass tort and dangerous drug cases, Mr. Emison often deals with automotive defects, automobile crashes, railroad crossing accidents (train accidents), trucking accidents, dangerous and defective drugs, defective medical devices.