The Wall Street Journal and USA Today have reported that Ford Motor Company earned a $2.1 billion profit during the first quarter of 2010.
From the Wall Street Journal:
"We remain cautiously optimistic about positive signs emerging in the global economy while knowing the recovery is fragile and the global auto industry continues to deal with excess capacity," Ford Chief Executive Alan Mulally said in a statement.

Mr. Mulally said the auto maker will report a "solid profit" this year, a year earlier than its previous guidance. The company also boosted its second-quarter North America production by 30,000 vehicles, resulting in an output of 625,000 cars and pickup trucks, a 39% jump over the same period last year.

"We are really encouraged by the start we have had," Chief Financial Officer Lewis Booth said.

***

Ford shares fell 3.5% or 51 cents to $13.95 in early trading Tuesday. Analysts attributed the decline to some profit-taking by investors and concern over revenue. Ford's quarterly revenue was $28.1 billion while analysts had expected $30.5 billion on average.

Mr. Booth said the reported revenue figure didn't include Volvo Cars, which the company is in the midst of selling, as well as some accounting changes. Including those changes and Volvo, Ford would have reported revenue of $32.1 billion.

***

Ford finished the first quarter with $25.3 billion in automotive gross cash, an increase of $400 million since the end of 2009.
Ford's 1Q 2010 profit comes on the heels of a profitable 4th Quarter in 2009 in which Ford earned a profit of $2.7 billion for the year.
Ford's first quarter 2010 profit means that Ford earned a profit of more than $23 million each day during the first three months of the year. Ford's daily revenues were even more staggering at more than $312 million taken in by Ford each day.
Ford's sales and production continues to increase, after Ford produced 39% more vehicles this. Ford's increased production follows a 25% sales boost in January.
Ford's increased sales and profit come even as the automaker continues to fight product defect problems.
Earlier this week, Ford recalled 33,000 cars and SUVs because of a dangerous safety defect in its seat back recliner mechanisms. The defect allows seat backs to collapse in the event of an accident or collision. When a seat back collapses, the seat occupant becomes effectively unbelted as her body falls away from the shoulder belt portion of the seat belt. Rear seat occupants are also in danger because the seat back, head rest or even the front seat occupant will likely fall backwards into the rear seat occupant during the crash. Seat back failures are a major cause of serious injuries and deaths in car crashes.
Ford has also been one of the hardest hit companies for product defect claims. Ford continues to fight injury and death claims stemming from its Ford Explorer models. The Ford Explorer has a long history of rollover and stability problems dating back to before the Ford-Firestone problems.
IB member, Bob Langdon, just recently obtained a $23.4 million verdict against Ford on behalf of his client who was paralyzed when her Ford Explorer rolled over after suffering a flat tire.
This $23 million verdict is only the most recent in a string of verdicts finding the Ford Explorer and other Ford vehicles defective and dangerous. The United States Supreme Court recently upheld an $83 million dollar verdict against Ford in a California case in which a San Diego woman was paralyzed when her Ford Explorer vehicle rolled over.
Another California jury awarded $18.3 million to an Oakland man who was paralyzed after his Ford van rolled over.
Ford settled another Explorer case in which a passenger was paralyzed while the jury was considering punitive damages after awarding more than $16 million to compensate the victim.
Despite findings that the Explorer is defective and dangerous, Ford has rocketed back to profitability.
Let's hope Ford puts some of its $2.1 billion in profits into making sure that all of its vehicles are safe .
You can learn more about auto defect dangers at our blog or at our web site.
Learn more about Langdon & Emison and become a fan on Facebook.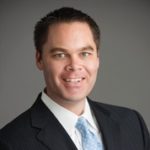 Brett Emison is currently a partner at Langdon & Emison, a firm dedicated to helping injured victims across the country from their primary office near Kansas City. Mainly focusing on catastrophic injury and death cases as well as complex mass tort and dangerous drug cases, Mr. Emison often deals with automotive defects, automobile crashes, railroad crossing accidents (train accidents), trucking accidents, dangerous and defective drugs, defective medical devices.