It's been a week of good news and bad news for Ford. First the good news.
Ford reported $2.4 billion in profit on total revenues of $35.5 billion earned in just the last 3 months. Putting those numbers in perspective, Ford earned a net profit of about $18,500 every minute for the last three months off a total intake of more than $4,500 every second.
Now, for the not-so-good news.
The Circuit Court of the 5th Judicial Circuit in Sumter County, Florida determined that Ford has systematically defrauded the court and the National Highway Traffic Safety Administration (NHTSA) by concealing evidence that showed electromagnetic interference was a frequent root cause of unintended acceleration (sudden acceleration) in Ford vehicles.
In his 51-page opinion, Judge William T. Swigert, documented and confirmed each step Ford took in concealing this evidence from courts and from safety experts at NHTSA — including lying to NHTSA, systematically destroying field technical reports that identified electromagnetic interference, and misleading Ford's own experts.
Some excerpts from the opinion:
41. …. Hence, shielding [Ford's expert] from the results of this massive study shows that Ford had manipulated [its expert] as part of an "unconscionable scheme calculated to interfere with the judicial system's ability to impartially adjudicate a matter by improperly influencing the trier-of-fact or unfairly hampering the presentation of the opposing party's claim." Balogna v. Schlanger, 995 So.2d 576, 528 (Fla. 5th DCA 2008).

***

45. The record contains clear and convincing evidence that Ford withheld the results of internal reports, studies, and investigations from NHTSA that contradicted the principal findings and conclusions int eh NHTSA-funded study by the Cambridge-based Transportation System Center….

***

46. The record is clear that Ford has long known from the sources discussed herein that multiple, independent, and easily recognized faults are not prerequisites for a sudden acceleration. Therefore, it was intentionally misleading to quote these unfounded conclusions in the TSC study to refute the testimony of Mr. Sero.

***

CONCLUSIONS OF LAW

***

4. [T]he Court finds by clear and convincing evidence that defendant Ford Motor Company engaged in misconduct justifying the striking of its answer and the entry of a judgment in plaintiffs' favor on liability.

5. The conduct justifying this relief is set forth at length in the foregoing Findings of Fact and is summarized as follows:

(a) Ford deemed its Service Investigation Reports relating to sudden acceleration to be unrelated to safety, and thus destroyed them within one year after they were created. However, those reports were patently relevant to safety and thus required by federal law to be kept for five years. Because Ford unlawfully disposed of those documents, numerous reports identifying the cruise control electronics as the cause of sudden acceleration were concealed from NHTSA. Had Ford disclosed them, the government would have discovered years ago that electronic failures in the cruise control system is a cause of sudden acceleration.

(b) Ford represented to NHTSA that it had identified no components that could cause sudden acceleration; that there were no design changes in its throttle control system that were correlated with sudden acceleration; and that if sudden acceleration were caused by a design failure, it would leave physical evidence of multiple component failures. These claims were false and are contradicted by the SIRs, the Updegrove study, and the engineering reports commissioned by Ford's Technical Affairs Committee. Accordingly, Ford knew that NHTSA's 1989 "Examination of Sudden Acceleration" was predicated upon false information. Ford's copious use of that report throughout trial was likewise misleading and fraudulent.

***

6. These acts of misconduct, individually and collectively, constitute a calculated plan to interfere with the judicial system's ability to adjudicate a matter by improperly influencing the jury.
The Court found Ford's conduct to be intentional and systemic.
Do you think Ford is the only automaker to mislead NHTSA and the courts about causes of sudden acceleration? What is the likelihood that similar tactics are being used by Toyota in its current sudden acceleration litigation?
Sean Kane and other independent safety experts have identified flaws in the government's investigation of Toyota sudden acceleration. Read the findings here.
Read More:
[More on Sudden Acceleration]
(c) Copyright 2011 Brett A. Emison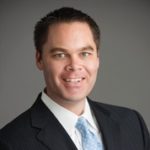 Brett Emison is currently a partner at Langdon & Emison, a firm dedicated to helping injured victims across the country from their primary office near Kansas City. Mainly focusing on catastrophic injury and death cases as well as complex mass tort and dangerous drug cases, Mr. Emison often deals with automotive defects, automobile crashes, railroad crossing accidents (train accidents), trucking accidents, dangerous and defective drugs, defective medical devices.