Ford Motor Company announced a record $1.7 billion profit in just the last three months (3Q). Ford's earnings marked its biggest third-quarter profit in its 107-year history.
From BusinessWeek:
It's a virtuous circle of the right products, targeted at the right customers with the right options," said Brian Johnson, a Barclays Capital Analyst, who rates the shares "overweight."
According to the Detroit Free Press, Ford has reported $6.4 billion in profits in just the first 9 months of 2010.
But have those profits come at the expense of safety? Ford continues to battle safety concerns in a number of its vehicles including serious safety problems in its Econoline 15 passenger vans and continuing problems related to vehicle stability and roof crush. Ford has been hit with a number of substantial verdicts in 2010 after juries found Ford had put profits ahead of safety.
In February 2010, a Rancho Cucamonga, California awarded $23 million to a woman paralyzed when her Ford Explorer rolled over after a tire detread. Ford engineers had found ways to improve the vehicle's stability and safety, but management refused to pay for the safety improvements.
In September 2010, a Jackson, Mississippi awarded $131 million to the family of NY Mets prospect Brian Cole when Cole was killed when his Ford Explorer rolled over. These Cole verdict was just the most recent in a long line of Ford Explorer stability and rollover problems.
Just last week, a Jonesboro, Arkansas jury issued a $19 million verdict against Ford for a defective seat belt latch that permitted Eric Polston to be ejected from his Ford Windstar and paralyzed.
Ford has also come under significant fire regarding stability and rollover problems with its Econoline 15 passenger vans. In the past month, there have been at least two 15 passenger van rollover crashes. Ford has known about 15 passenger van stability problems for more than a decade. Ford's 15 passenger vans are substantially less stable when loaded with 10 people or more because the vehicle's center of gravity rises, making the van increasingly top-heavy with each additional occupant. These vans are typically fully loaded with churchgoers or young adults traveling with sports teams.
Let's hope Ford uses some of its record profits to fix these safety defects and to protect the owners and occupants of its vehicles and not to further pad its bottom line.
(c) Copyright 2010 Brett A. Emison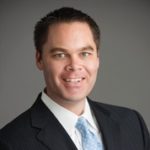 Brett Emison is currently a partner at Langdon & Emison, a firm dedicated to helping injured victims across the country from their primary office near Kansas City. Mainly focusing on catastrophic injury and death cases as well as complex mass tort and dangerous drug cases, Mr. Emison often deals with automotive defects, automobile crashes, railroad crossing accidents (train accidents), trucking accidents, dangerous and defective drugs, defective medical devices.