I've written before about the Ford Explorer's long history of rollover and stability problems. Unfortunately, these Ford Explorer rollover crashes continue to happen — injuring and killing far too many motorists.
Just recently, there have been a number of Ford Explorer rollovers:
The Ford Explorer's rollover and stability problems began with its inception as the Ford Bronco II in March 1983. More than 25 years later, Ford is still battling the stability problems that plagued the vehicle at its inception and fighting losing battles in courts across the country.
Ford identified the Bronco II's stability problems almost immediately. Ford's engineers knew there was a problem, but but management refused to approve the fix because of financial considerations — money.
Just months before the first Explorers were set to roll off the assembly line, Consumer Reports magazine warned readers away from the vehicle. In fact, an internal Ford memo said that the stability and rollover problems of the Explorer was even worse than the Bronco II.
Again, Ford's engineers identified the Explorer's stability problem and developed a fix, but Ford management refused to authorize the design repair because of money. Instead, Ford sold vehicles to the public that it knew would roll over.
Despite its Explorer defect problems and other safety-related problems, Ford is positioned as the most successful auto maker in the United States and earned $1 billion in profit during the 3rd quarter of 2009. During that time Ford had more than $30 billion in gross revenue — bringing in more than $340 million per day! It's time that Ford is held accountable for putting profits over safety and for valuing money more than lives.
Fortunately, juries across the country are taking their duty seriously and holding Ford accountable for its actions. In 2009, Ford lost at least four vehicle defect cases with verdicts of $10 million or more.
In 2010, a California jury awarded more than $23 million to our client, Cynthia Castillo after she was paralyzed when her Ford Explorer became unstable, ran off the road and crashed.
Ford's conduct in knowingly putting dangerous and defective vehicles on the roadway is inexcusable.
[More information about the Ford Explorer]
[More information about Rollover Accidents]
(c) Copyright 2011 Brett A. Emison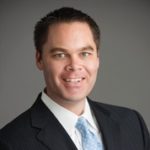 Brett Emison is currently a partner at Langdon & Emison, a firm dedicated to helping injured victims across the country from their primary office near Kansas City. Mainly focusing on catastrophic injury and death cases as well as complex mass tort and dangerous drug cases, Mr. Emison often deals with automotive defects, automobile crashes, railroad crossing accidents (train accidents), trucking accidents, dangerous and defective drugs, defective medical devices.