Several sources, including CBS affiliate WKRC and ABC affiliate WCPO have reported that a father and daughter were killed when their Beechcraft Bonanza small plane crashed yesterday at the Dayton Wright Brothers Airport. The airport is located 12 miles south of Dayton near Miamisburg. Authorities believe the pilot's daughter was a member of the University of Dayton's volleyball team.
From WKRC:
Authorities say a member of the University of Dayton volleyball team and her father died when a single-engine plane crashed at an airport south of Dayton on Thursday.

The Dayton Daily News is reporting the crash, which happened just before 1 p.m.

***

[The] plane was en route to a suburban Chicago airport when he reported a cargo door was open, FAA spokeswoman Elizabeth Cory said. Witnesses say the Beechcraft Bonanza tried to turn back to the runway but banked too low, touching the ground with its left wing. The plane cartwheeled and exploded about a 1,000 feet south of Runway 2.

***

The Federal Aviation Administration is investigating the crash.
Our thoughts and prayers go out to all of those touched by this tragic crash.
Unfortunately, this is only the most recent of several small aircraft crashes in recent weeks and only one of many Piper Malibu crashes around the country.
Earlier this week, three people were killed when a Eurocopter AS350 medical helicopter crashed between Jackson, Tennessee and Brownsville, Tennessee.
Earlier this year, three people were killed when a Cessna 310 crashed into a California neighborhood.
In February, chairman and CEO of the nation's largest food service distributor, Services Group of America, was among those killed in a helicopter crash near Phoenix, Arizona.
Five people were killed when a Cessna Skymaster 337 crashed on its approach to Monmouth Executive Airport in New Jersey.
There have been several fatal Beechcraft Bonanza aircraft crashes in just the past two years. You can learn more at the NTSB web site. Some specific examples:
December 20, 2008: Two were killed when their Beech V35B crashed while maneuvering near Warner Springs, California.
September 28, 2008: The pilot of a Beechcraft A36 died when his plane crashed on approach to McClellan-Palomar Airport in Carlsbad, California.
May 12, 2008: Two people were killed when their Beech V35 Bonanza suffered an in-flight breakup while in cruise flight near Bristol, Ohio.
December 20, 2007: Three people were killed when a Beech V35B crashed near Springfield, Illinois.
December 11, 2007: Three people were killed when a Beech A36TC crashed in mountainous terrain near Minersville, Utah.
December 4, 2007: The pilot of a Beech 60 died when his plane crashed on take off at New Castle Airport, New Castle, Delaware.
October 17, 2007: Five people died when a Beech A36 small plane crashed after colliding with power lines shortly after take off from the Richard L. Jones Airport in Tulsa, Oklahoma.
It is still too early to tell what caused the cargo door on this Beechcraft plane to come open or what caused the pilot to crash. Plane manufacturers need to do everything possible to ensure that their aircraft are safe and free from defects.
Learn more at our safety blog and become a fan of Langdon & Emison on Facebook.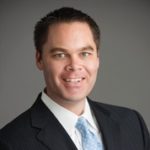 Brett Emison is currently a partner at Langdon & Emison, a firm dedicated to helping injured victims across the country from their primary office near Kansas City. Mainly focusing on catastrophic injury and death cases as well as complex mass tort and dangerous drug cases, Mr. Emison often deals with automotive defects, automobile crashes, railroad crossing accidents (train accidents), trucking accidents, dangerous and defective drugs, defective medical devices.