ESPN has reported that the family of New York Mets prospect, Brian Cole, was awarded $131 million by a Jackson, Mississippi jury after Cole was killed when his Ford Explorer rolled over in 2001. Cole's family was represented at trial by Little Rock, Arkansas attorney, Tab Turner and Ted Leopold of Palm Beach, Florida. The case was settled for a confidential amount following the verdict.
ESPN reported that Mets general manager, Jim Duquette, testified at trial. According to one of the Coles' attorney, Ted Leopold, Mets pitcher Brian Cole "was just a wonderful kid. As Jim Duquette stated, they were building the team around him. He was a remarkable athlete. He was going to be a superstar."
Despite the verdict and confidential settlement, Ford continued to disclaim any responsibility, saying Cole was not driving at a safe speed and was not properly belted.
The Cole verdict is just the latest in a series of significant verdicts against Ford in Explorer rollover cases. I've written before about the Ford Explorer's long history of stability and rollover problems.
In March 2010, a Rancho Cucamonga, California jury awarded Cynthia Castillo more than $23 million after she was paralyzed during a Ford Explorer rollover. In that case, Injury Board member Bob Langdon presented evidence that Ford engineers found ways to improve the Explorer's stability and safety, but that Ford management refused to pay for the safety improvements. Ford's management put profits in front of safety.
Earlier, the US Supreme Court upheld an $83 million dollar verdict against Ford in another California case in which a San Diego woman was paralyzed when her Ford Explorer rolled over.
Ford settled another Explorer case in which a passenger was paralyzed while the jury was considering punitive damages after awarding more than $16 million to compensate the victim.
I applaud these juries for holding Ford accountable for cutting corners on safety. It is time that companies who cut corners and put profits over safety are held accountable for the harm they inflict. More juries need to ensure that large companies play by the same rules as the rest of us. Innocent victims should not be forced to suffer for corporate greed.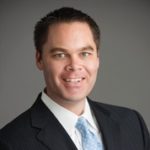 Brett Emison is currently a partner at Langdon & Emison, a firm dedicated to helping injured victims across the country from their primary office near Kansas City. Mainly focusing on catastrophic injury and death cases as well as complex mass tort and dangerous drug cases, Mr. Emison often deals with automotive defects, automobile crashes, railroad crossing accidents (train accidents), trucking accidents, dangerous and defective drugs, defective medical devices.