The United States Chamber of Commerce has an entire web site dedicated to destroying the fundamental right of trial by jury. The Chamber's site – Faces of Lawsuit Abuse (you can find it if you want, but I'm not going to link to it) – focuses solely on defendants (and mostly corporate defendants) without any examples of the other side. The Chamber's site is pure propaganda designed to increase corporate profits by eliminating accountability and destroying the constitutional right to trial by jury enshrined in the 7th Amendment.
Tami Martin is one of the other faces of lawsuit abuse. She was paralyzed in a low-speed accident because of a defect automakers like Ford have known about for decades – reclined seat dangers. Instead of making sure Tami got the medical care she needed, Ford fought her every step of the way. Instead of accepting responsibility, Ford blamed Tami.
Tami's mother was driving Tami back to college in October 1999 in the family's Ford Windstar van. Tami was in the front passenger seat and she was wearing her seat belt. Tami was tired and reclined her seat back to take a nap. When she woke up, she was in the hospital and paralyzed.
Tami's mother had run into another vehicle. It was a minor accident – the collision was less than 30 miles per hour. Tami's mother wasn't even hurt. But Tami was left a quadriplegic.
Ford and other automakers knew that passengers shouldn't recline their seats while the vehicle is moving. Yet they don't tell passengers this information. Instead, automakers permit the seats to recline and even tout reclining seats as one of the vehicle's comfort features for long road trips.

Ford Documents Admitted at Trial Show
Ford Knew About Danger For More Than 20 Years

Government Documents Introduced at Trial Also Showed Ford's Knowledge of the Danger and Ineffectiveness of Owner's Manual Warnings
Because of the reclined seat, Tami's seat belt didn't work in this minor collision. Tami slid under the lap belt and the impact forces went into Tami's stomach and lower back, crushing Tami's spine.
All Tami wanted was for Ford to take responsibility for this defect that left her paralyzed. Tami wanted to make sure her medical needs would be met and wanted to make sure that no one else would be injured like she was.
Did Ford accept responsibility? No.
Instead, Ford blamed Tami. Ford claimed Tami should not have been reclined in her seat. In fact, Ford claimed all passengers should know about reclined seat dangers and Ford refused to accept any responsibility at all.
Ford refused to accept responsibility for its product even though Ford knew about the danger for more than 20 years and even though Ford told its customers they could recline their seats.
Ford told Windstar owners, like Tami's mother, that reclining seats are "a very nice feature to have long long road trips."

Ford Windstar Ad Introduced At Trial
Showing Ford Ignored 20 Years of Knowledge About Reclined Seat Danger
As late as March 2005, Ford aired the following advertisement across Florida:
http://www.youtube.com/watch?v=VviUaz04uEM
Twenty seconds into the advertisement, you see this image:

Ford Advertisement Showing Front Seat Passenger
Reclined with Feet on Dash While Vehicle In Motion
Even after the accident that paralyzed Tami, Ford continued telling its customers through advertisements that it was perfectly safe to ride with a reclined seat. Ford blamed Tami Martin for doing precisely what Ford advertised to its customers.
When the commercial came up in depositions before trial, Ford finally pulled this ad off the air. At trial, the jury awarded Tami $17 million.
What did Tami do? She offered to give back half of the money if Ford would just put safety stickers in all of its vehicles warning passengers to never recline their seats while car is in motion.
Ford refused to fix the problem and instead appealed the verdict (which was ultimately upheld in Tami's favor).
The CBS Early Show featured Tami and our local counsel, Angelo Patacca. You can view the CBS news feature about Tami here.
The Chamber will never tell you about frivolous defense tactics like this one. The Chamber won't tell you about defense delay tactics that hurt innocent victims by delaying needed medical care or shifting product defect costs from negligent corporations to tax payers through Medicaid, Medicare, and assistance programs.
Tami had offered to settle with Ford for much less than the $17 million verdict. Ford's frivolous defense tactics not only hurt Tami, it hurt Ford. And when Tami offered to give back half of the money if Ford would just fix the problem… Ford refused!
When you hear the U.S. Chamber or some other corporate organization talking about tort reform or "lawsuit abuse" be sure to ask them about the other side of the story.
The 7th Amendment right to trial is perhaps the most important fundamental civil right ensured by our Constitution. In fact, deprivation of civil justice was one of the offenses of the King specifically enumerated in the Declaration of Independence.
"For depriving us in many cases, of the benefits of Trial by Jury"
The Founders understood the importance of the right to trial by jury. Yet this fundamental right "endowed by [our] Creator" is under nearly constant attack today. Corporations require you to sign this right away when purchasing something as mundane as a cell phone or concert ticket. Commentators disparage this fundamental right as nothing more than "frivolous lawsuits", "lawsuit abuse" and "jackpot justice".
Don't talk to Tami Martin about "jackpot justice". Tami never asked for what happened to her. Tami wanted to avoid litigation and avoid a lawsuit, but was forced to protect her rights because Ford refused to accept responsibility for causing the harm. Tami's verdict was no "jackpot". And even after Tami prevailed at trial, she offered to give the money back if Ford would just fix the problem! And Ford refused!
When "tort reform" bails out irresponsible individuals and corporations or defendants engage in frivolous defenses that delay justice, tax payers end up with the bill. Medicare, Social Security, and Medicaid pays for the medical care that should be borne by the responsible party. Welfare, food stamps and other government assistance pays for housing, shelter, transportation and other basic needs that should be born by the responsible party. Many victims are left to financial ruin, bankruptcy and poverty because the responsible party avoids responsibility and accountability.
The Founders understood — and perhaps we should be reminded — that we as a society must take responsibility when we wrong someone. If we are not accountable for our actions, then society if forced to pay for our transgressions and care for those we hurt.
[More Faces of Lawsuit Abuse]
[More on your 7th Amendment Rights]
[More on Frivolous Defenses]
(c) Copyright 2011 Brett A. Emison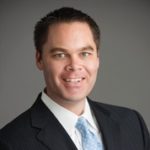 Brett Emison is currently a partner at Langdon & Emison, a firm dedicated to helping injured victims across the country from their primary office near Kansas City. Mainly focusing on catastrophic injury and death cases as well as complex mass tort and dangerous drug cases, Mr. Emison often deals with automotive defects, automobile crashes, railroad crossing accidents (train accidents), trucking accidents, dangerous and defective drugs, defective medical devices.