Aaliyah George was a normal, energetic two-year-old girl. She was riding in her car seat in the rear of a Dodge Neon, behind her grandmother who was driving. While stopped at a stoplight, another vehicle rear-ended the Neon.
This was a relatively minor crash. But her grandmother's seat back collapsed backward onto Aaliyah and caused their heads to strike, leaving Aaliyah with brain damage and permanent partial paralysis on the right side of her body, almost no use of her right hand, and limited use of her right leg. Aaliyah's doctors testified that she will not likely progress cognitively beyond that of an adolescent.
Johnson Controls designed and manufactured the driver's seat that failed and collapsed backward, which as installed in a Dodge Neon designed and manufactured by Chrysler.
Chrysler could not be a party to the lawsuit. Because Aaliyah's injury occured before Chrysler declared bankruptcy, Chrysler was under bankruptcy protection and Aaliyah and her family were relegated to "unsecured creditor" status along with hedge fund managers and corporate bond holders (who, unlike Aaliyah, had chosen to assume that bankruptcy risk). Despite the bailout, there was nothing left of "old" Chrysler for the George family to recover.
But while Chrysler manufactured the vehicle (and could have been held responsible absent the bankruptcy), it was Johnson Controls who designed and manufactured the seat that failed. Nevertheless, Johnson Controls (JCI) refused to accept responsibility.
Instead, JCI denied any responsibility and engaged a form of the Nuremberg Defense – "just following orders".
The dangers of seat back failures has been known to auto makers and automobile seat manufacturers for years. Vehicle seats look large and robust, but most drivers and occupants would be surprised to see what the seat frame looks like once the upholstery and foam cushions are removed.
http://www.youtube.com/watch?v=iOGANmfz2hk&feature=player_embedded
Unbelievably, JCI (who according to their website is the largest complete seat supplier globally with approximately 19,000,000 seats produced annually) actually claimed that as a component supplier they had no responsibility to ensure the seats they sold to manufacturers met minimum standards. JCI also said it had no opinion whether the seat that failed and injured Aaliyah George was defective. JCI's plan was to "pass the buck" to Chrysler and claim that their only responsibility was to build a seat of the size, weight, shape and materials that Chrysler specified. JCI fought tooth and nail to avoid any responsibililty for this seat and Aaliyah's injuries.
In fact, a Johnson Controls corporate representative testified that if Chrysler had specified an aluminum lawn chair for one of their vehicles, Johnson Controls would have provided exactly that. The representative even went so far as to testify that JCI had no opinion on whether a hypothetical seat would be defective if it failed in a 5 mph crash. The tacit implication of this testimony is that Johnson Controls doesn't care about the safety of vehicle occupants sitting in JCI designed and manufactured seats.
Just in case there was any doubt, in the following deposition exchange, a JCI representative actually admitted he was not concerned about vehicle occupants when designing seats:
Q. And you knew, Johnson Controls knew that if that happened, that the occupant that occupied that front seat would be thrown rearward and if there was a baby in the back seat, their heads may collide? They knew that didn't they?

A. I — I cannot speak for the people that were — were there. I personally do not design seats that way.

Q. What do you mean, "that way"?

A. Thinking about what happens in the vehicle.
This is the safety JCI provides to the 19 million people sitting in their vehicle seats everyday. According to the engineer at Johnson Controls, it simply followed orders and never considered the safety of what happens inside the vehicle.
Despite its "following orders" defense, Johnson Controls ultimately admitted it designed and manufactured the seat "dump" mechanism that failed and allowed the seat back to collapse. Johnson Control even admitted that the mechanism failed in exactly the way it predicted it would collapse from its own testing.
When asked whether, in light of the known failure mode, Johnson Control considered the seat to be safe, JCI's response was that it didn't know if its seat was safe or not. JCI said it wasn't their problem, it was Chrysler's problem.
But it was JCI's problem and, unfortunately, it became Aaliyah George's problem as well.
Despite all of this evidence, Johnson Controls refused to accept responsibility and forced Aaliyah and her family through years of litigation and trial. Ultimately, it was finally a jury that forced Johnson Controls to accept responsibility through an $8 million verdict in Aaliyah's favor.
We often hear about "frivolous" lawsuits and "greedy" plaintiffs seeking "jackpot justice" through "lawsuit abuse". In fact The Chamber, through its anti-justice lobbying arm, the Institute for Legal Reform (coded "nofollow"), has dedicated an entire web site to "Faces of Lawsuit Abuse". But The Chamber focuses solely on defendants. It does not consider any injured person (not any real person anyway) on its site. The Chamber refuses to give the other side of the story or speak about the many anti-justice members of The Chamber who utilize the civil justice system every day but want to steal that right from regular people.
Don't talk to Aaliyah or her family about "jackpot justice". The George family did not ask to be put in this position; Aaliyah did not ask for her injuries; and their family certainly did not ask to be forced into a lawsuit.
Yet, when Johnson Controls refused to accept responsibility; refused to be accountable for its conduct; and asserted frivolous defenses like claiming it did not design this vehicle seat despite undisputable evidence to the contrary, the George family was forced to file a lawsuit. A lawsuit was the only means of fighting back that Aaliyah and her family had. This is why our Founders understood the importance of the right to trial by jury. Yet this fundamental right "endowed by [our] Creator" is under nearly constant attack today – even by presidential candidates including Rick Perry, Herman Cain, and Rick Santorum.
The Founders understood — and perhaps we should be reminded — that we as a society must take responsibility when we wrong someone. If we are not accountable for our actions, then society if forced to pay for our transgressions and care for those we hurt.
When "tort reform" bails out irresponsible individuals and corporations or defendants engage in frivolous defenses that delay justice, tax payers end up with the bill. Medicare, Social Security, and Medicaid pays for the medical care that should be born by the responsible party. Welfare, food stamps and other government assistance pays for housing, shelter, transportation and other basic needs that should be born by the responsible party. Many victims are left to financial ruin, bankruptcy and poverty because the responsible party avoids responsibility and accountability.
When you hear The Chamber or some other corporate organization talking about "tort reform" or "lawsuit abuse" be sure to ask them about the other side of the story. Ask them about the real Faces of Lawsuit Abuse.
[More Faces of Lawsuit Abuse]
[More on your 7th Amendment Rights]
[More on Frivolous Defenses]
(c) Copyright 2011 Brett A. Emison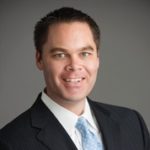 Brett Emison is currently a partner at Langdon & Emison, a firm dedicated to helping injured victims across the country from their primary office near Kansas City. Mainly focusing on catastrophic injury and death cases as well as complex mass tort and dangerous drug cases, Mr. Emison often deals with automotive defects, automobile crashes, railroad crossing accidents (train accidents), trucking accidents, dangerous and defective drugs, defective medical devices.