Rental car giant, Enterprise, says, "we'll pick you up", but if Enterprise gets its way, it might pick you up in a vehicle recalled because of safety defects.
Under current law, rental car companies like Enterprise, Hertz, Avis, Budget, National, Alamo, etc. can rent you a vehicle that has been recalled for a safety defect – what safety experts have called Rental Car Roulette.
"The rental car companies have been hiding a dirty little secret – they wait until it's convenient to do safety recall repairs."

– Clarence Ditlow, Executive Director, Center for Auto Safety
A couple months ago, safety group Consumers for Auto Reliability and Hertz reached an agreement calling on Congress to give NHTSA authority to prohibit rental car companies from renting, leasing, or selling recalled vehicles until the vehicles are repaired. Enterprise refused to join the coalition calling on greater safety for rental car customers.
The public outcry was deafening. Just days later, after receiving more than 130,000 signatures protesting Enterprise's policy of continuing to rent defective and recalled vehicles, Enterprise changed its stance.
Or did it?
The St. Louis Post-Dispatch has reported that Enterprise Holdings Inc. – which controls Enterprise Rent-A-Car, National Rental Car, Alamo Rent A Car, and WeCar is holding up the process by seeking special loopholes that would allow it to continue to rent and sell cars under recall for safety reasons without first getting the cars fixed.
The advocacy group Consumers for Auto Reliability and Safety contended in a letter to Enterprise … that provisions the companies want "would radically weaken consumer protections."
Enterprise and other car rental companies are at odds with a separate agreement by Hertz and safety experts. The Hertz agreement is stricter than what Enterprise and other car rental companies will accept.
For Enterprise, it appears to be about money and profits. From the Post-Dispatch report:
Enterprise defends those provisions [allowing for renting recalled vehicles]. The company says that it would rent a recalled vehicle "to avoid turning away customers who show up at their locations when their desired vehicle is subject to a recall which the manufacturer deems appropriate for disclosure rather than grounding."
Much of the outcry against renting defective, recalled vehicles stems from the tragic deaths of Raechel and Jacqueline Houck. Raechel and Jackie are two faces of lawsuit abuse and were killed when Enterprise rented the girls a recalled PT Cruiser that caught fire as the girls drove Highway 101 in California. Enterprise knew the PT Cruiser had been recalled; knew the PT Cruiser was unsafe, but rented the defective car anyway, telling the girls they were getting an "upgrade."
Instead of accepting responsibility, Enterprise spent 5 years trying to avoid responsibility. Enterprise went so far to blame the Houck sisters, telling the girls' parents they were suicidal or on drugs.
However, just days before the trial, Enterprise finally admitted responsibility. A jury ordered Enterprise to pay $15 million to the girls' parents. But even that amount has not been enough to convince Enterprise to stop its deadly practice of providing recalled vehicles to unsuspecting renters.
The girls' mother, Carol Houck, said she hoped to see this legislation – named after her daughters – but thinks it unlikely given Enterprise's continued opposition. "All we want is for them to fix recalled cars and not rent them. It's so simple," she said.
Simple, indeed.
[More Faces of Lawsuit Abuse]
Read More:
(c) Copyright 2012 Brett A. Emison
Follow @BrettEmison on Twitter.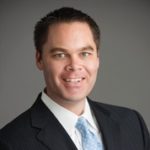 Brett Emison is currently a partner at Langdon & Emison, a firm dedicated to helping injured victims across the country from their primary office near Kansas City. Mainly focusing on catastrophic injury and death cases as well as complex mass tort and dangerous drug cases, Mr. Emison often deals with automotive defects, automobile crashes, railroad crossing accidents (train accidents), trucking accidents, dangerous and defective drugs, defective medical devices.