I ran across this blog post from a fellow InjuryBoard member wherein he describes the town of Cranston, Rhode Island, that audited their 1,903 stop signs and discovered there were actually 2,595. The blog author, Mike Bryant, asked several questions that are quite thought provoking, including:
– Why exactly did someone put up their own sign?
– Where did the signs come from?
– Were sign violations at those signs actually against the law?
Some additional questions that came to my mind were: "Who is responsible for ensuring that the signs are installed correctly?" and "Who is responsible if the sign does not meet crashworthiness requirements?"
Yes, I did say crashworthiness requirements when referring to a road sign. Most of us have heard of crashworthiness when talking about automobiles and trucks, but we rarely consider that road signs must have built-in crashworthiness to protect drivers and occupants should their vehicle hit one of these signs. Indeed, road signs are designed to break in an accident to prevent or minimize injuries.
The Department of Transportation's Manual on Uniform Traffic Control Devices for Streets and Highways requires that sign posts be crashworthy — so that sign posts do not cause an increased risk of injury or harm in the event of an auto accident.
Section 2A.19: Post-mounted sign and object marker supports shall be crashworthy (breakway, yielding, or shielded with a longitudinal barrier or crash cusion) if within the clear zone.

Example: Breakaway Sign Post
Since it is illegal, I hope the citizens of Cranston refrain from putting up additional signs, but if they do I hope they at least do it safely.
(c) Copyright 2011 Brett A. Emison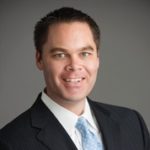 Brett Emison is currently a partner at Langdon & Emison, a firm dedicated to helping injured victims across the country from their primary office near Kansas City. Mainly focusing on catastrophic injury and death cases as well as complex mass tort and dangerous drug cases, Mr. Emison often deals with automotive defects, automobile crashes, railroad crossing accidents (train accidents), trucking accidents, dangerous and defective drugs, defective medical devices.