A highly publicized study is among the first and largest to document that the weak radio-frequency signals from cell phones have the potential to alter brain activity. Though the National Institutes of Health researchers cautioned against rushing to conclusions on their data since we don't know yet if there is ultimately a deleterious effect on humans, their conclusions are still alarming: that less than an hour of cell phone use can speed up brain activity in the area closest to the phone antenna.
According to the New York Times report, the body of research comes from observations of brain scans "new questions about the health effects of low levels of radiation emitted from cell phones." The study was published February 23 in The Journal of the American Medical Association. The effort was led by Dr. Nora D. Volkow, director of the National Institute on Drug Abuse. From the New York Times article on 2/23:
"The study is important because it documents that the human brain is sensitive to the electromagnetic radiation that is emitted by cellphones," Dr. Volkow said. "It also highlights the importance of doing studies to address the question of whether there are — or are not — long-lasting consequences of repeated stimulation, of getting exposed over five, 10 or 15 years."
There are many competing studies (or at least those with drastically differing conclusions) on the subject. Meanwhile, the leading industry trade group, CTIA – The Wireless Association, was asked to comment on the study which led to them releasing a statement emphasizing recent studies that have shown no elevated cancer risk associated with cell phone use.
Certainly the cellular telephone has fully integrated itself into American society. This debate may represent the latest choice in convenience vs. safety for the nation's consumers. New automotive industry developments, particularly in the area of technology behind the steering wheel, can always lead to more distractions on the road. But is this the first step in a dialogue that shows that the device itself can be a danger?
(c) Copyright 2011 Brett A. Emison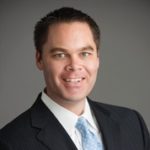 Brett Emison is currently a partner at Langdon & Emison, a firm dedicated to helping injured victims across the country from their primary office near Kansas City. Mainly focusing on catastrophic injury and death cases as well as complex mass tort and dangerous drug cases, Mr. Emison often deals with automotive defects, automobile crashes, railroad crossing accidents (train accidents), trucking accidents, dangerous and defective drugs, defective medical devices.