Toner shoes have been dubbed the "World's Smallest Gym" and are now the fastest growing segment in the footwear industry. Shoe companies claim the shoes' design tone legs and boost the benefits of walking. With popular spokespeople, including Joe Montana, Wayne Gretzky, Karl Malone, and Kim Kardashian, the toner shoe market tripled last year.
Collectively, shoe manufactures have released more than 60 different toner shoe options. Toner shoes seem to have been accepted by the public as a legitimate way to stay in shape; however, recent studies found substantial risks posed by the footwear.
The American Council on Exercise conducted an independent study that showed "no evidence to support claims that these shoes help wearers exercise more intensely, burn more calories, or improve muscle strength and tone." Additional research conducted by the Society of Chiropodists and Podiatrists support the conclusion that the shoes have minimal toning effect. Professor John Porcari, a sport science specialist at the University of Wisconsin says people mistakenly think the shoes are working because of the pain they feel in their muscles when wearing the shoes. Results like this led to a class-action against the shoe manufacturer New Balance for using deceptive marketing tools concerning toner shoes.
While the shoes' health benefits may be uncertain, toner shoes certainly do create health risks. Consumer Health Reports recently analyzed a product complaint database and found 36 people who reported injuries associated with toner shoes during just three months in 2011. The number of toning shoe complaints was far greater than any other single type of product. In one report, an individual suffered a broken bone after 45 minutes of wearing the footwear. These injures do not surprise many health care professionals, as toning shoes are designed to create instability. Dr Orly Avitur, the lead physician working with Consumer Health Reports, concluded that anyone with balance issues, back pain, neuropathy or unstable ankles should not wear toner shoes.
However, the toning shoe danger is not limited to individuals with balance issues. Even young people in good shape have reported problems with toner shoes. A test by the American Academy of Podiatric Sports Medicine and American Council on Exercise showed prolonged use can lead to material alteration of individual walking gait mechanics. This is particular concerning considered the industry new marketing campaign targeting preteens.
In a response to the Consumer Health Reports, Skechers, a leading toner shoe manufacture, dismissed the risk and danger to its customers, "Like other shoes that have natural built-in instability, like high heels, or roller blades or roller skates, Shape-Ups are slightly unstable. That's what gets you the fitness benefit. But you have to follow the instructions. That's why every box of Shape-Ups comes with written instructions and a video telling you how to use the product."
All consumers need to be aware the risk of toning shoe injuries, particularly as the curtain is beginning to be rolled back on the type of hidden problems their designs possess. Toning shoe manufacturers, like Skechers, are marketing these shoes as a healthy means to exercise without warning the public of the significant safety problems and dangers of the shoes.
[More on Toner Shoe Injuries]
Read More:
(c) Copyright 2011 Brett A. Emison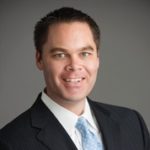 Brett Emison is currently a partner at Langdon & Emison, a firm dedicated to helping injured victims across the country from their primary office near Kansas City. Mainly focusing on catastrophic injury and death cases as well as complex mass tort and dangerous drug cases, Mr. Emison often deals with automotive defects, automobile crashes, railroad crossing accidents (train accidents), trucking accidents, dangerous and defective drugs, defective medical devices.