On August 26, 2010, Johnson & Johnson's DePuy Orthopaedics division recalled its ASR XL Acetabular Head System and ASR Hip Resurfacing Systems in a massive artificial hip recall. More than a month after the recall was announced, I continue to get calls from hip replacement patients looking for information about the DePuy hip recall.
The information available online may be difficult to navigate. Here's what you need to know:
The defective ASR hip systems were first manufactured in 2003 and subsequently delivered to at least 93,000 patients world wide. If you had hip surgery after July 2003, you are at risk if you received an ASR Hip replacement.
However, DePuy claims it did not maintain a list of patients who received its ASR Hip and is unable to warn its customers directly. DePuy's failure to keep accurate records puts the burden on you to determine if you received a defective hip replacement.
In September 2010, a motion was filed to consolidate all federal court DePuy Hip product defect litigation in an MDL. A hearing is set in November 2010 to determine if and where to establish a DePuy Hip Implant Product Liability MDL.
"MDL" is shorthand for "Multi-District Litigation." An MDL is similar to — but different than — a class action. In a class action, only a few people (the class representatives) sue on behalf of a large number of people (the class). In an MDL, each individual plaintiff maintains his or her own individual claim. However, each individual claim is combined for portions of the litigation, such as discovery on the defendant/manufacturer. Although some states have MDL litigation, the DePuy Hip Recall MDL has been filed in federal court. If the MDL is established in November, all current federal court claims — any all newly filed federal claims — will be transferred to the MDL. There are various advantages and disadvantages to joining the MDL. Plaintiffs may be able to avoid the federal court MDL by filing their claim in state court rather than federal court.
Johnson & Johnson (DePuy's parent company) has been the subject of 11 recalls in just the past year, Unsurprisingly, these defects and substantial number of recalls is what happens when companies lose focus, take short cuts and put profits ahead of safety. Johnson & Johnson's admission that is has lost its way is a good first start. Too many companies fail to acknowledge the problems that lead to safety recalls.
There are certain systems indicating problems with an artificial hip. These symptoms include:
Serious / Chronic Pain
Inflammation
Loosening of the Implant, with Possible Detachment
Dislocation of the Hip Implant
Fracture of the Bone Around the Hip Implant
In addition, there are reports of cancer risks associated with the DePuy hip recall. The ASR hips recalled by DePuy can potentially release toxic, perhaps cancer-causing, metal shavings into the tissue surrounding the defective artificial hip and be spread throughout the body through the bloodstream.
Patients who have received a recalled DePuy artificial hip should contact a lawyer to ensure the patient is protected during the recall process.
DePuy knew about the ASR hip defect for years. Even so, DePuy failed to keep accurate records showing which patients received the defective hips. DePuy is now relying on orthopedic surgeons to help it identify potential defective hip victims. DePuy is also asking victims to sign over important rights, such as control of the victim's medical records and possession of the defective hip.
DePuy has asked victims of the recall to authorize DePuy to collect their medical records and health information. DePuy has also asked victims to relinquish possession of the defective hip hardware and to send the defective hip back to DePuy. You should not do either without consulting an attorney.
Authorization to collect medical records waives important privacy rights and should not be done lightly. More importantly, sending the defective hip hardware back to DePuy relinquishes possession and control of critical evidence that may be necessary should a lawsuit be required. You should consult with an attorney and carefully consider the potential consequences before releasing this evidence.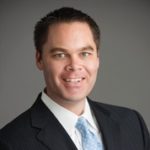 Brett Emison is currently a partner at Langdon & Emison, a firm dedicated to helping injured victims across the country from their primary office near Kansas City. Mainly focusing on catastrophic injury and death cases as well as complex mass tort and dangerous drug cases, Mr. Emison often deals with automotive defects, automobile crashes, railroad crossing accidents (train accidents), trucking accidents, dangerous and defective drugs, defective medical devices.