It turns out that yellow sac spiders could possibly lead to fuel fires in more than 50,000 Mazda vehicles.
Perhaps a job for…
According to news reports over the last 24 hours, Mazda has a new safety recall problem, and it's smaller than pint-size. It seems that traveling arachnids are to blame for the latest recall of more than 50,000 Mazda6 cars from the 2009-2010 model years in the U.S., and an additional 15,000 vehicles in Canada, Mexico and Puerto Rico.
After discovering spider webs in the vents of the model, the manufacturer explained late last week that a spider could weave a web in a vent connected to the fuel tank system and clog up the tank's ventilation. Pressure on the fuel tank could lead to a crack, causing fuel leakage and the risk of a fire. (It's important to note that Mazda said it was unaware of any fires, injuries or crashes in the vehicles.)
This was based on the identification of 20 cases by the company in which spider webs were found in the vents. The webs were linked to yellow sac spiders, but it was unclear why they were crawling into the Mazda6 rather than other vehicles. Also interesting: there was no geographic pattern behind these incidents.
A Reuters report suggests that yellow sac spiders are attracted to gasoline:
"While it's very rare, this spider's distinguishing characteristic is that it likes the smell of gasoline, caused by the hydrogen oxide," said automotive journalist Mitsuhiro Kunisawa.

Once it smells the gasoline from the outside, it will go inside. In the United States, it's a relatively common type of spider."
The recall involves vehicles with 2.5 liter engines built from April 2008 to February 2010. Owners will be notified by mid-March and told to take their vehicles to dealers for inspection and repairs. Dealers will inspect and clean up the vent line and install a spring to prevent a spider from entering the vent line.
[Looks like Mark Bello (also at Injury Board) beat me to the punch — check out his post, A Web of Destruction for Mazda Owners]
(c) Copyright Brett A. Emison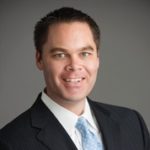 Brett Emison is currently a partner at Langdon & Emison, a firm dedicated to helping injured victims across the country from their primary office near Kansas City. Mainly focusing on catastrophic injury and death cases as well as complex mass tort and dangerous drug cases, Mr. Emison often deals with automotive defects, automobile crashes, railroad crossing accidents (train accidents), trucking accidents, dangerous and defective drugs, defective medical devices.