Carbon monoxide (CO) is an odorless, colorless gas that is toxic and is the number one cause of accidental poisoning deaths in the United States. Carbon monoxide can be particularly dangerous in recreational vehicles (RVs), trailers, and campers.
The Associated Press reported this weekend that five people were found dead inside a rented camper at a Tennessee motorcycle festival that raised money for sick children. Investigators said the victims appeared to have been overcome by carbon monoxide fumes that leaked into the camper from a generator.
Recreational vehicles (RVs), campers and trailers are part of a broad spectrum of products called after-market, modified or incomplete vehicles. Other examples include limousines, ambulances, conversion vans, and handicapped-accessible vehicles These vehicles are either purchased as an incomplete chassis from a major automaker and then assembled into a different finished product or cut apart and modified from their original factory configuration.
Unlike original equipment manufacturers (OEM), these non-OEM manufacturers may not be held to the strict design and testing requirements to which original manufacturers are held. In fact, these manufacturers may not even be held to the minimum federal requirements under the Federal Motor Vehicle Safety Standards (FMVSS).
The manufactures often times do not work from a standard set of design drawings or blueprints. Many do not test their vehicles for crashworthiness and safety and instead rely on the chassis provider for any safety testing (though the chassis would not have had the aftermarket / final stage equipment and materials installed at the time). In one case I handled, the modifier's manager in charge of altering the fuel system and relocating the gas tank had never even heard of FMVSS 301 – which is the federal minimum standard for fuel system safety – and did no testing of the modification. The young man who owned the modified vehicle burned to death after a minor crash in which he suffered no injuries other than from the fire.
Modifiers may not properly seal or vent sources of carbon monoxide gas (either from the engine, exhaust or generator). RV manufacturers may also fail to install operational CO detectors and CO alarms. In other instances, the equipment may installed, but a manufacturing defect (like a crimp or faulty weld) may permit the toxic gas to escape.
A carbon monoxide safety resource provided these carbon monoxide safety precautions for RV's, motor home and caravans:
Use a carbon monoxide warning detector
Inspect your RV's chassis and generator exhaust system regularly
Inspect the RV for openings in the floor and sidewalls (seal any holes with silicone adhesive or have it repaired before using your generator again)
Inspect windows, door seals, and weather strips for effective seals
Yellow flames in propane-burning appliances (coach heaters, stoves, ovens, water heaters, etc.) indicate a lack of oxygen – determine the cause and correct it immediately
Have your built-in vacuum cleaner inspected to ensure that it does not exhaust on the underside of your RV
Do not operate your generator if the exhaust system is damaged in any way
Park your RV so that the exhaust can easily dissipate away from the vehicle – do not park next to high grass or weeds, snowbanks, buildings or other obstructions
Be aware that shifting winds can cause exhaust to blow away from the coach at one moment, but under the coach in the next moment
When stopping for long periods of time, be aware of other vehicles around you that may have engines, refrigerators or generators running
Do not sleep with the generator operating
Leave a roof vent open any time the generator is running (even during winter)
If you do not feel well, do not be fooled into thinking it is because you have been driving too long, you ate too much, or you are suffering from motion sickness – shut off the generator and step outside for fresh air to be sure
Consider parking in a "no generator" zone that FMCA makes available at its conventions
Read More:
[More on Dangers of Aftermarket, Modified and Incomplete Vehicles]
(c) Copyright 2011 Brett A. Emison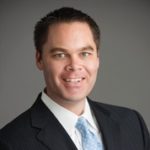 Brett Emison is currently a partner at Langdon & Emison, a firm dedicated to helping injured victims across the country from their primary office near Kansas City. Mainly focusing on catastrophic injury and death cases as well as complex mass tort and dangerous drug cases, Mr. Emison often deals with automotive defects, automobile crashes, railroad crossing accidents (train accidents), trucking accidents, dangerous and defective drugs, defective medical devices.