With the debate over America's health care system far from breathing its last, the American Association for Justice released its report recently, Medical Negligence: The Role of America's Civil Justice System in Protecting Patients' Rights. In it are enlightening facts about the myths of "tort reform," and ways that the current debate is masking the threats to patient safety that are actually real.
Chief among those myths that are exposed is that of medical malpractice lawsuits, and how in actuality they do not cripple the community of U.S. medical professionals, as some tort reform proponents would have us believe. Taking on the myth that medical malpractice litigation is the chief cause of insurance costs rising, the report shows instead examples of how insurance companies refuse to pay just claims for medical bills and how many in the industry are seeking to take away the legal rights of patients who have legitimate claims related to defective medical devices or dangerous drugs.
"One of the principal myths surrounding medical malpractice is its effect on overall health care costs," the report states. "Medical malpractice is actually a tiny percentage of health care costs, in part because medical malpractice claims are far less frequent than many people believe. In 2004, the CBO calculated malpractice costs amounted to 'less than 2 percent of overall health care
spending. Thus, even a reduction of 25 percent to 30 percent in malpractice costs would lower health care costs by only about 0.4 percent to 0.5 percent, and the likely effect on health insurance premiums would be comparably small.'
"Five years later, the CBO revisited the issue of medical negligence costs. This time, they attempted to account for the indirect costs of medical negligence, mainly the idea that doctors order extra tests to avoid liability. Again, the CBO found that tort reform would only save 0.5 percent of all health care costs."
Shedding light on more legitimate concerns for the health care industry, the tiny percentage of health care costs associated with malpractice claims is further put into context when compared to the profits of the hospital and insurance industries. The health insurance industry's profits rose by 56% in 2009, according to the report. The top five for-profit health insurers made a whopping $12.2 billion. Meanwhile, 2.7 million Americans found their coverage dropped. Similarly, the medical malpractice insurance industry, while far smaller than the health insurance industry, has enjoyed remarkable profits in recent years.
"The top ten medical malpractice insurance companies alone made over $1 billion in profit in 2009," the report says, gleaning statistics from the National Association of Insurance Commissioners and other industry sources. "The average profit rate of the top 10 medical malpractice companies was eight times greater than the average for the Fortune 500. In fact, only five Fortune 500 companies could match the average profit level of the biggest medical malpractice insurers."
As you listen to the debate on health care and its real costs that are passed on to consumers, it's good to get the other side of the story when the tort reform movement is concerting an assault on a problem that, at best, disguises the real threat to Americans' pocket books and health. Hats off to the AAJ for playing a key role in bringing some of these facts to light.
(c) Copyright 2010 Brett A. Emison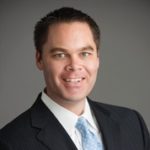 Brett Emison is currently a partner at Langdon & Emison, a firm dedicated to helping injured victims across the country from their primary office near Kansas City. Mainly focusing on catastrophic injury and death cases as well as complex mass tort and dangerous drug cases, Mr. Emison often deals with automotive defects, automobile crashes, railroad crossing accidents (train accidents), trucking accidents, dangerous and defective drugs, defective medical devices.