Hot Coffee, Susan Saladoff's critically acclaimed film about our fundamental constitutional right to civil trial by jury premiers tonight on HBO at 9 pm (E/P) / 8 pm (C).
http://www.youtube.com/watch?v=q4UpQ8U4gX4&feature=player_embedded
Hot Coffee's Cast:
Stella Liebeck: Suffered 3rd degree burns when scalding hot McDonald's coffee spilled in her lap while seating in passenger's seat of parked car in Albuquerque, NM.
Colin Gourley: Born with cerebral palsy due to medical malpractice at birth. Jury awarded $5.65 million at trial to cover the medical expenses over Colin's lifetime, but arbitrary damage caps limited recovery to only $1.25 million.
Oliver Diaz: Mississippi Supreme Court Justice demonized by tort reformers and criminally prosecuted on false charges.
Jamie Leigh Jones: Raped by co-workers while working in Iraq as a private contractor for KBR/Halliburton. Forced arbitration clause buried in employment contract eliminated her constitutional right to jury trial. US Senate ultimately enacted prohibition on such arbitration clauses for sexual assault claims in government contracts.
How you can help take action.
(c) Copyright 2011 Brett A. Emison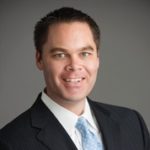 Brett Emison is currently a partner at Langdon & Emison, a firm dedicated to helping injured victims across the country from their primary office near Kansas City. Mainly focusing on catastrophic injury and death cases as well as complex mass tort and dangerous drug cases, Mr. Emison often deals with automotive defects, automobile crashes, railroad crossing accidents (train accidents), trucking accidents, dangerous and defective drugs, defective medical devices.