Several news outlets, including CNN, NBC and ABC have reported a deadly helicopter crash near Phoenix, Arizona last night. The six-seat Eurocopter EC135 went down north of Phoenix in an area known as Cave Creek. Authorities have identified at least three victims, including a child, but names and other information have not yet been released.
"I saw the helicopter flying in the air and that stuff that goes round, up, the rotors were coming apart and then I said, 'OK something wrong is gonna happen,'" witness Nicoleta Nork told KTVK-TV. "And I just saw it rolling, rolling and boom, then big smoke and yeah, terrible."

Authorities have specifically identified three victims, said Deputy Lindsey Smith, a spokeswoman for the Maricopa County Sheriff's Office. But since the Eurocopter EC135 can hold six people, officials are looking into whether there were additional victims.

The area is a mix of rolling hills, dry desert washes and lots of houses. The chopper came down in a wash between two homes, Smith said.

"It's a pretty horrific crash," she said. "It's just obliterated."

***

The helicopter was registered to Services Group of America in Scottsdale, Ariz., a large privately held foodservice and real estate firm. A company spokesman said he didn't immediately have any information about the crash.

Investigators with the Federal Aviation Administration were headed to the crash scene, spokesman Ian Gregor said, and a National Transportation Safety Board investigator was expected to arrive on Monday morning.
While commercial flying is generally considered safe, helicopters pose special dangers. In fact, just last year the Wall Street Journal reported on a study that found emergency medical helicopter pilots had the most dangerous job in the United States. Many hospitals use the Eurocopter EC135 as an emergency medical helicopter.
From the Wall Street Journal:
WASHINGTON — Emergency medical helicopter pilots had the most dangerous jobs in the U.S., racking up fatalities at a faster clip than loggers and other historically risky professions, according to a new study presented to federal air-crash investigators.

***

Comparing 13 medical helicopter crashes that claimed 29 lives in 2008 with federal fatality rates for many other accident-prone professions, Dr. Ira Blumen, of the University of Chicago Hospitals, concluded that statistically the pilots "far exceed any of the high-risk occupations."

At least 180 people have been killed or seriously injured in U.S. medical helicopter crashes over past decade, with 2008 ending up as the most deadly year ever. Against this backdrop, the safety board is prodding regulators to require helicopter operators to install devices that can warn pilots of impending collisions with the ground, as well as digital flight-data recorders that are better able to record what occurred in the event of a crash.

During the first of four days of hearings this week, the safety board also began examining how powerful economic forces — ranging from consolidation to how much the government will reimburse operators — affect safety margins.

Almost half of the world's roughly 26,000 choppers fly in the U.S. One industry representative testified that it's time for operators to become more aggressive in pursuing safety goals and embracing federal mandates.

"We have to, in essence, change the way we do business," said Matthew Zuccaro, president of Helicopter Association International. He said helicopter operators must pay more attention to flight planning, adverse weather hazards and ways to retrofit the existing fleet with advanced safety equipment.
The FAA spokesman told the Wall Street Journal that only 40% of US helicopters had been voluntarily outfitted with collision-avoidance systems and only about 11% have data recorders.
In 2008, there was a crash of a Eurocopter EC135 used as an emergency medical helicopter. In that crash, the helicopter was not equipped with critical safety equipment, such as a collision avoidance system.
What other critical safety devices are missing from these helicopters? Why doesn't the industry do more to protect the users of its aircraft? Is the company putting profits ahead of safety and ahead of lives?
Learn more at our safety blog and become a fan of Langdon & Emison on Facebook.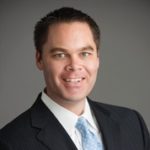 Brett Emison is currently a partner at Langdon & Emison, a firm dedicated to helping injured victims across the country from their primary office near Kansas City. Mainly focusing on catastrophic injury and death cases as well as complex mass tort and dangerous drug cases, Mr. Emison often deals with automotive defects, automobile crashes, railroad crossing accidents (train accidents), trucking accidents, dangerous and defective drugs, defective medical devices.