I wrote about BPA in canned vegetables a year-and-a-half ago. Now, a Harvard study published in The Journal of the American Medical Association confirmed that canned soups and drinks may raise levels of bisphenol A (BPA) far more than earlier suspected.
BPA is a plastics additive that helps reduce corrosion and is used to make polycarbonate plastic bottles and can linings. BPA is an endocrine-disrupting chemical that mimics human hormones and has been linked to cardiovascular disease, diabetes, and obesity. Some BPA studies have linked elevated BPA levels during pregnancy to later health problems for the child. According to the Harvard study, food companies should consider eliminating BPA from all can linings due to these health concerns.
Visit msnbc.com for breaking news, world news, and news about the economy
According to a Bloomberg News report, the European Union have banned baby bottles containing BPA since June. The American Chemistry Council has asked the US FDA to take similar action.
"We've known for a while that drinking beverages that have been stored in hard plastics can increase the amount of BPA in your body," Jenny Carwile, the study's lead author, said in [a] statement. "This study suggests that canned foods may be an even greater concern, especially given their wide use."
The Harvard study confirmed that people who ate one serving of canned food daily over five days had significantly elevated levels of BPA — 13 times normal levels.
Dr. Michels noted that all the participants were fed amounts of soup that were smaller than what people probably would consume on their own. "One serving of soup is not a lot," she said. "They were actually telling us that that wasn't even enough for their lunch." — NY Times.
The Harvard researchers indicated that the elevated BPA levels were likely temporary, but do not yet know what health effects such transient increases in BPA might have.
The researchers pointed out that this problem may be just the tip of the iceberg and that their findings are likely applicable to other canned goods including sodas and juices.
Read More:
(c) Copyright 2011 Brett A. Emison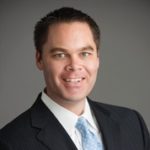 Brett Emison is currently a partner at Langdon & Emison, a firm dedicated to helping injured victims across the country from their primary office near Kansas City. Mainly focusing on catastrophic injury and death cases as well as complex mass tort and dangerous drug cases, Mr. Emison often deals with automotive defects, automobile crashes, railroad crossing accidents (train accidents), trucking accidents, dangerous and defective drugs, defective medical devices.