A long-awaited product safety database may never see the light of day thanks to a budget amendment approved by the House on February 19, 2011. The database was designed to provide a clearinghouse for the public to view thousands of product safety complaints received by the Consumer Product Safety Commission (CPSC) each year.
The new database system is a key feature of a landmark Consumer Product Safety Improvement Act that was overwhelmingly approved by Congress in 2008 in the wake of scandals over lead-tainted toys imported from China. Rather than saving money, this cut actually wastes $3 million and years of effort that has gone into developing this database. (Not to mention the $29 million spent to upgrade CPSC's entire computer system.) The agency had a "soft launch" of the database in February and was scheduled to fully launch the program online on March 11.
According to Jayne O'Donnell at USA Today, the database has been hotly debated with consumer advocates solidly behind this type of disclosure to the public and manufacturers opposed. "Consumers will have open access to product safety information that they have never seen before, and the information will empower them to make safer choices," said CPSC Chairman Inez Tenenbaum.
"This is a world of sunshine that we think will be tremendously beneficial to consumers," said Ami Gadhia, policy counsel at Consumers Union. This world of sunshine would have revealed dangers of at least two products long before formal recalls finally were issued.
In an article by Lyndsey Layton at The Washington Post, C. Gibson Vance, president of the American Association for Justice, pointed to the example of toxic drywall imported from China. "Had this database been available, both the CPSC and American consumers likely would have been able to determine that there was, in fact, a systemic problem with drywall from China and stopped using it," he wrote. "Without this database in place, it took the CPSC and the general public approximately three years to conclude that there was in fact a problem."
Rachel Weintraub, a lawyer and director of product safety at the Consumer Federation of America, cited this same issue in the case of drop-side cribs, which were banned after they were linked to a string of infant deaths, "With cribs, we know that consumers reported safety incidents involving drop-side cribs to manufacturers and were told 'Oh, we don't know of any other incidents', when in fact they knew of many," she said. "This will create a new generation of more educated consumers."
Weintraub said the new database represents a momentous change. The new database will be invaluable for parents who want to avoid needless injury and potential tragedies. That's the perspective of Lisa L (Davis) Olney, a mother who lost a daughter nearly eight years ago in a portable play yard with a notorious design defect, and wrote about the new database's promise in a letter published Tuesday on the Kids in Danger website.
But Weintraub says the database will have impact far beyond child safety. In fact, she suggests the "poster case" for its value may be the injuries caused by an innocent-looking $10 aerosol can sold for a few months in 2005 at Home Depot stores. In this case, an ingredient change in Stand'n Seal "Spray-On" Grout Sealer caused immediate injuries, sending people across the country to hospitals and even causing death. Had the new database been available, the alarm about this product would have been made known within days rather than months, saving countless injuries.
But major manufacturing and industry groups have raised concerns about the public database, saying it may be filled with fictitious slams against their brands. "We're not opposed to a database," said Rosario Palmieri, vice president of the National Association of Manufacturers. "We're opposed to a database that's full of inaccurate information."
The CPSC has tried to build in safeguards to prevent such abuse and have balanced the interests of consumers and manufacturers. From the "soft launch" in February, the agency discovered that, of the 900 complaints that were logged, four were determined to be inaccurate and the errors corrected, Tenenbaum testified before Congress this month. In addition, the system alerts manufacturers of complaints immediately and allows then to correct false information and make corrections to products if needed.
http://www.youtube.com/watch?v=gUfFeKdt2w4
Freshman Representative Mike Pompeo (R-Kan.) won support for the amendment to withhold money to implement the system. "I just think this is a plaintiff's bar dream," Pompeo said recently during a congressional hearing.
Ironically, this complaint is also the system's greatest strength. Finally, consumers can substantiate their personal experiences of harm with dozens of similar experiences across the country. With the new database, duly filed complaints with the CPSC (the government agency designed to protect public safety) would immediately become available. Years of delay and obfuscation by manufacturers would be short-circuited and people could make informed decisions to protect themselves from unsafe products.
Presently consumers, reporters and others who want to see product safety complaints — including reports of injuries or deaths involving products that haven't been recalled — now have to file Freedom of Information Act requests with CPSC, which can take months and be denied if companies cite confidentiality or proprietary concerns.
Now the sunshine has been clouded. What the manufacturers have been unable to do through direct challenges to the new product safety database, they have now accomplished through an end run. It remains to be seen if this cut will survive the budget process. Senate supporters of the new system have vowed to fight this cut. The public needs to become aware that there is such a cut that blocks their right to know when products could be harmful.
(c) Copyright 2011 Brett A. Emison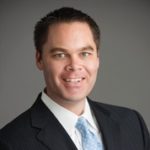 Brett Emison is currently a partner at Langdon & Emison, a firm dedicated to helping injured victims across the country from their primary office near Kansas City. Mainly focusing on catastrophic injury and death cases as well as complex mass tort and dangerous drug cases, Mr. Emison often deals with automotive defects, automobile crashes, railroad crossing accidents (train accidents), trucking accidents, dangerous and defective drugs, defective medical devices.