In recent decades, cars are becoming increasingly reliant on electronic control of many sub-systems, from ignition and engine control systems to anti-lock brakes and communication/navigation components. While some of these features are selling points for modern vehicles, they can also be a source of major headaches for automakers and vehicle owners.
According to safety expert Sean Kane at Safety Research and Strategies, Inc, electronics recalls (when defined broadly), accounted for over twenty-five percent of total recalls in the past twelve months. When narrowed down to software-related problems, there were still a whopping 24 recall campaigns as well as a significant increase in warranty claims and defects.
It is only logical, that as vehicles incorporate more integrated electronics systems, the number of electrical problems will increase. This is because, in addition to problems introduce by individual electronic systems, integration issues will multiply that number. A system that works perfectly well individually, may not work so well with other systems in the vehicle.
An additional problem with these types of defects in particular, is that they are often intermittent which makes diagnosing and fixing the root cause of the defect very time consuming and difficult. Mr. Kane ties this into the Toyota sudden acceleration problem that has been so difficult to track down:
"The much-heralded NHTSA-NASA reports on Toyota Electronic Throttle Controls open other windows into the complexities of electronic defects. While Secretary of Transportation Ray LaHood and Toyota pronounced their electronics exonerated by NASA in unintended acceleration incidents, a read of the scientific findings shows something very different. One prominent issue found by NASA that can lead to real-world UA was the identification of "tin whiskers" in the Accelerator Pedal Position Sensor (APPS) of Toyota potentiometer-type accelerator pedals. Whisker formation was first discovered in the 1940s in cadmium coatings, but the problem intensified in 2003, as manufacturers switched from lead to tin solder to satisfy a European Union directive for environmentally-friendly products. According to NASA "Tin whiskers are electrically conductive, crystalline structures of tin that sometimes grow from surfaces where tin (especially electroplated tin) is used as a final finish. Tin whiskers have been observed to grow to lengths of several millimeters (mm) and in rare instances to lengths in excess of 10 mm. Numerous electronic system failures have been attributed to short circuits caused by tin whiskers that bridge closely-spaced circuit elements maintained at different electrical potentials." They are complex and their behaviors are still not fully understood. According to NASA, which maintains laboratories and experts who study whiskers, "Tin whiskers pose a serious reliability risk to electronic assemblies."
As electronic systems continue to proliferate in modern vehicles, these problems will, unfortunately, continue to present themselves. We can only hope that as engineers and technicians gain additional experience designing systems and diagnosing problems, they will be able to anticipate sources of defects and the most serious problems which can lead to accidents and injuries or deaths such as Toyota's sudden acceleration fiasco, can be avoided.
(c) Copyright 2011 Brett A. Emison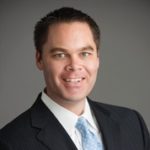 Brett Emison is currently a partner at Langdon & Emison, a firm dedicated to helping injured victims across the country from their primary office near Kansas City. Mainly focusing on catastrophic injury and death cases as well as complex mass tort and dangerous drug cases, Mr. Emison often deals with automotive defects, automobile crashes, railroad crossing accidents (train accidents), trucking accidents, dangerous and defective drugs, defective medical devices.