Liebeck v. McDonald's.  You know the case… or at least you think you do.  It's been 20 years since the McDonald's "hot coffee" verdict was awarded and it's still making news.  Just this week, stories about this case have appeared at blogs Abnormal Use, Overlawyered, and the New York Personal Injury Law Blog.  Ezra Klein wrote about the case just yesterday on Vox.
Klein's article examined what he described as the "Van Halen Principle": that tales of someone doing something unbelievably stupid or selfish or irrational are often just stories you don't yet understand.  The Van Halen Principle traces its origin to the infamous contract rider the band had in place in the early 1980s.  On page 40, the contract addressed M&M's and said: "WARNING: ABSOLUTELY NO BROWN ONES".
On its face, the contract rider screamed of prima donna rock star excess.  But there was a very specific purpose for the "Brown M&M's" rider – and it had nothing to do with brown M&Ms or diva-like demands.
Van Halen's brown M&M's are synonymous with rock-star excess.  But the band didn't care about brown M&M's.  They cared about knowing whether the venue had carefully read the contract.  They were a pioneer in bringing arena-like performances to smaller cities.  That meant huge, hot lights; insanely heavy equipment; thick cables snaking across the stage.  If something went wrong, it could go very wrong.

Hence the brown M&M's.  "If I came backstage and I saw brown M&M's on the catering table, it guaranteed the promoter had not read the contract rider, and we had to do a serious line check," David Lee Roth later explained.

– Ezra Klein at Vox
And that brings us back to Stella Liebeck.  As Klein put it, "The facts of the case sound insane.  But that's because they're not the facts of the case."
Today, 20 years later, it doesn't matter all that much what the facts really were.  It only matters how the public perceives the facts.  The bastardized facts are still trotted out regularly by corporatists seeking to undermine the civil jury system in order to thwart accountability for their conduct.  Turkewitz is correct in his analysis that at the end of the day, it doesn't really matter what we (trial lawyers) think about the case; it only matters what "they" think.
Turkewitz was talking about jurors, but "they" also extends to the public in general and lawmakers specifically.  As long as the public has the wrong impression about this case, it will continue to be used as ammunition in the war against justice and accountability.
© Copyright 2014 Brett A. Emison
Follow @BrettEmison on Twitter.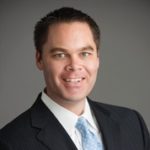 Brett Emison is currently a partner at Langdon & Emison, a firm dedicated to helping injured victims across the country from their primary office near Kansas City. Mainly focusing on catastrophic injury and death cases as well as complex mass tort and dangerous drug cases, Mr. Emison often deals with automotive defects, automobile crashes, railroad crossing accidents (train accidents), trucking accidents, dangerous and defective drugs, defective medical devices.