After years of posturing – and after years of unnecessary injuries and deaths – the major rental car companies ended their opposition to a law that would prohibit them from engaging in "Rental Car Roulette", the practice of renting defective recalled vehicles to unsuspecting customers. Another half-year after that agreement, a bill has finally been filed to prevent the rental and sale of recalled vehicles until the defect has been repaired.
I am very proud that my Senator – Claire McCaskill – was part of the of the bipartisan group of four senators to sponsor this bill – the Raechel and Jacqueline Houck Safe Rental Car Act of 2013.
Most car renters never knew it, but until recently, every single rental car company had policies that allowed the company to rent defective vehicles to unknowing customers – even if the vehicle was subject to a safety recall. And there wasn't any law on the books to keep the companies from doing it. A 2011 NHTSA study showed that Enterprise repaired only 65% of recalled vehicles within 90 days. Avis/Budget repaired only 53% of recalled vehicles within 90 days. Hertz was even worse, with only 34% of recalled vehicles repaired within 90 days.
This push for increased rental car safety comes after the tragic deaths of sisters Rachel and Jacquie Houck. The Houck sisters were killed when the defective PT Cruiser that Enterprise Rental Car had given them as an "upgrade" caught fire while driving on Highway 101 in California. Despite knowing the vehicle was recalled, Enterprise fought the girls' parents in court for five years, going so far as to try and blame the girls and saying the girls were "suicidal or on drugs." A jury ultimately awarded the girls' family $15 million, but Enterprise continued the practice of renting defective and recalled vehicles to customers.
"No other family should have to endure such horrific losses just because a rental car [company] didn't bother to ensure that their cars are not being recalled due to safety defects," [the girls' mother, Carol] Houck said in a statement.

– Bill Lambrecht at St. Louis Post-Dispatch
The new law would require vehicles under a safety recall to be withheld from rental car customers within 24 hours after the rental company received notice of the recall. The law would also prevent rental car companies from selling defective vehicles until they have been repaired.
"Rental car companies are rolling the dice with passengers' lives each and every time thy rent a car that's under a recall," said [Sen. Chuck] Shumer. "This practice has already proved tragic. Most rental companies have now changed their policies, but we need a law to ensure that recalled cars are never again driven off rental lots."

– Associated Press via The Washington Post
I applaud Senator McCaskill along with Senators Chuck Shumer (D-NY), Barbara Boxer (D-CA), and Lisa Murkowski (R-AK) for putting safety first and striving to end this deadly practice. It's time for the US Congress to pass the Safe Rental Car Act.
Read More:
© Copyright 2013 Brett A. Emison
Follow @BrettEmison on Twitter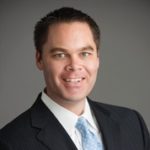 Brett Emison is currently a partner at Langdon & Emison, a firm dedicated to helping injured victims across the country from their primary office near Kansas City. Mainly focusing on catastrophic injury and death cases as well as complex mass tort and dangerous drug cases, Mr. Emison often deals with automotive defects, automobile crashes, railroad crossing accidents (train accidents), trucking accidents, dangerous and defective drugs, defective medical devices.