"Because so much is riding on your tires."  That's one of Michelin's marketing slogans, but it's a true statement.  Think of all the precious cargo you entrust to your tires.  Spouses, children, parents, siblings, friends.  All of that is riding on your tires.
But many tire manufacturers intentionally keep drivers in the dark when it comes to safety – especially with respect to aged tires.  Most drivers know about tread wear, but must have no idea that tires have an expiration date.  It's almost impossible for drivers to know if their tire has been recalled.  Many tire sellers don't keep track of recalls and defective, recalled tires often end up sold to unsuspecting customers.
Though not a knew subject for safety advocates, ABC News featured an investigative report on tire dangers just yesterday:
Just because tires look brand new does not mean that it is safe to use.  Tires have an expiration date and should not be used if the tire was manufactured more than six years ago.
Tire failure factors include:
Age of the tire: Tires deteriorate with age; older tires have a much higher risk of failure than newer tires with similar wear and tread depth.
Use of the tire: Tire deterioration is accelerated when the tire is stored and not used on a regular basis.
Temperature: Tire deterioration is accelerated by heat.  Tires used primarily in warmer climates (such as the southwest) have a higher risk of failure than tires used in cooler climates.
Tire companies have known for decades about the danger of older tires, yet numerous human factor studies show that the general public is unaware of this critical danger.
A 1977 Business Week article warned that "a long park in a garage can be as hard on tires as thousands of miles of highway travel." A 1981 paper, The Effect of Tire Aging On Force And Moment Properties Of Radial Tires, found that it was "well known [in the tire industry] that over extended periods of time the physical properties of rubber undergo significant changes.
There are extensive discussions in the [industry] literature of how rubber properties such as modules elongation, loss factors, etc. are affected by ozone, temperature, oxidation, humidity and other environmental factors."
Despite this knowledge, tire manufacturers still fail to provide readily accessible information about the age of tires. Tire manufacturers must provide the date on which the tire was manufactured, but not the expiration date after which the tire should not be used.
To make matters worse, the "born on" date is provided using a cryptic code that most consumers — and even most tire installers — are unable to accurately read. What's more, until recently, these dates were placed on the inside wall of the tire making the manufacture date very difficult to find.
While it is good to see ABC News highlighting this important safety issue, the issue is not new.  Kent Emison was interviewed about this same problem nearly a decade ago – raising many of the same safety issues as featured in the ABC News report.
How To Determine The Age of Your Tires
Each tire has a required Department of Transportation (DOT) number imprinted on at least one of its sidewalls.  That number begins with the letters "DOT" and may contain up to 12 additional numbers and letters.  The first and last digits are the most important.
The first two letters or numbers identify the manufacturer of the tire.
Prior to the year 2000, the last three digits of the DOT number represented the week (two digits) and year (one digit) of production.  So if the last three digits were 408, the tire was produced in the 40th week of the eighth year of the decade.  There was no universal identifying that confirmed the decade in which the tire was manufactured.
Tires produced after January 1, 2000 have a four-digit code at the end of the DOT number.  The first two digits represent the week of production and the last two digits represent the year of production.  So if the last four digits were 5107, the tire would have been produced in the 51st week of 2007.
Tires are the only part of your car connecting you to the road. Even the most expensive and agile sports car cannot outmaneuver a blowout. Make sure you take adequate precautions to keep you and your loved ones safe by checking the condition of your tires regularly.
© Copyright 2014 Brett A. Emison
Follow @BrettEmison on Twitter.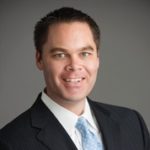 Brett Emison is currently a partner at Langdon & Emison, a firm dedicated to helping injured victims across the country from their primary office near Kansas City. Mainly focusing on catastrophic injury and death cases as well as complex mass tort and dangerous drug cases, Mr. Emison often deals with automotive defects, automobile crashes, railroad crossing accidents (train accidents), trucking accidents, dangerous and defective drugs, defective medical devices.