According to KidsAndCars.org, on average at least 50 children are injured in "backover" accidents each week.  Of those injuries at least two are fatal.  There are some 228 fatalities and over 17,000 injuries each year and the most common victims are very young children – between 12 and 23 months old.  In over 70% of these accidents, the driver is a parent or other close relative.
It is hard to imagine how devastating it would be to lose a child under those circumstances, but that is what happened to the Gulbransen family in 2002 when Dr. Greg Gulbransen accidently backed over his two-year-old son, Cameron, killing him.
In 2008, the U.S. Congress passed the Cameron Gulbransen Kids Transportation Safety Act, which directed the U.S. Department of Transportation (DOT) to issue a rule improving rear visibility through backup cameras or other means.  The bipartisan law passed both the House and Senate (with a yes vote from then-Senator Obama) and was signed into law by President George W. Bush in 2008, with a deadline of three years for the DOT to issue the rule.
Now, five years after being passed – and two years past the deadline – the rule still hasn't gone into effect.  The rule has been delayed four times by DOT and despite "extensive" research by the DOT, it claims it needs even more time for additional study.  The projected completion date, in January 2015, will be almost seven years since the law's passage and nearly four years past DOT's deadline.
"When Congress ordered this rule issued in three years, they meant three years, not seven.  It's time for a court to step in and make the Transportation Department issue the rule.  No administration is above the law."

– Scott Michelman, attorney for Public Citizen
NHTSA reports that there have been 1,100 deaths and 85,000 injuries in backover accidents since the law was passed. DOT's own estimates claim that its delays have allowed between 237-280 preventable deaths and that the further delays will allow up to 140 more preventable deaths.
Because of DOT's failure to act in issuing this rule, Dr. Gulbransen, along with Susan Auriemma, Consumers Union of the United States, Advocates for Highway and Auto Safety, and Kids And Cars, Inc. are filing a petition today in the U.S. Court of Appeals for the Second Circuit in New York, asking the court to direct DOT Secretary Anthony Foxx to issue the rule within 90 days. The petition states that the length of time DOT is taking is unreasonable under the Administrative Procedure Act, in light of the timetable set forth by Congress, DOT's failure to show that Congress's original deadline "cannot be met" as required by the statute and the cost to human life.
Joan Claybrook, a former head of the National Highway Traffic Safety Administration (NHTSA), called for an end to the delays because children continue to be horribly injured or killed with each passing week.  "Further delays in issuing the safety standard are unacceptable and unnecessary," Claybrook said.  "As a former administrator of the National Highway Traffic Safety Administration, I know that there is enough data to take action today."
Read More:
© Copyright 2013 Brett A. Emison
Follow @BrettEmison on Twitter.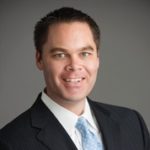 Brett Emison is currently a partner at Langdon & Emison, a firm dedicated to helping injured victims across the country from their primary office near Kansas City. Mainly focusing on catastrophic injury and death cases as well as complex mass tort and dangerous drug cases, Mr. Emison often deals with automotive defects, automobile crashes, railroad crossing accidents (train accidents), trucking accidents, dangerous and defective drugs, defective medical devices.