Anderson Cooper 360 on CNN aired a story last night discussing a 2006 Toyota internal "confidential" document that acknowledging electronic-caused sudden unintended acceleration that described an electronic "malfunction that caused the vehicle to acceleration on its own."
"The cruise control activates by itself at full throttle when the accelerator pedal position sensor is abnormal," states the document, written in Japanese, translated into English.

***

"This looks like a classic example of electronics causing a car to suddenly accelerate," said Michael Pecht, director of the CALCE Electronics Products and Systems Center at the University of Maryland.

Source: CNN
Unsurprisingly, Toyota tried for weeks to convince CNN to not air its report.
Contrary to many media reports, the NHTSA and NASA investigation did not vindicate Toyota's electronics as a potential cause of sudden unintended acceleration. Instead, NASA wrote that the Toyota electronic throttle control system is so complex that it was not realistic to prove that it cannot cause unintended acceleration and that NASA's report "does not vindicate the system." In fact, NASA identified a number of electronic causes of sudden unintended acceleration in its report.
Moreover, it appears that neither NHTSA or NASA had all of the critical documents and reports on Toyota SUA at the time the investigation was done. Toyota, for example, failed to provide NHTSA with the critical document discussed in Anderson Cooper's report. NHTSA failed to share critical public reports of sudden acceleration, like that Joseph McClelland.
This latest report on Toyota sudden acceleration raises another refrain of the critical question: What did Toyota know; and when did it know it?
[More on Toyota]
[More on Sudden Acceleration]
Read More:
(c) Copyright 2012 Brett A. Emison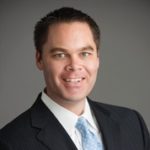 Brett Emison is currently a partner at Langdon & Emison, a firm dedicated to helping injured victims across the country from their primary office near Kansas City. Mainly focusing on catastrophic injury and death cases as well as complex mass tort and dangerous drug cases, Mr. Emison often deals with automotive defects, automobile crashes, railroad crossing accidents (train accidents), trucking accidents, dangerous and defective drugs, defective medical devices.