The "good hands" people slapped Toyota with a $3 million lawsuit to recover claims Allstate paid for accidents linked to sudden unintended acceleration in Toyota vehicles. Allstate has alleged that Toyota delayed in responding to complaints about unintended acceleration and failed to install a "smart brake" override system that was used by many other auto makers.
The Los Angeles Times reported that Allstate's suit charged that "certain of Toyota's cars and trucks have a defect that causes sudden uncontrolled acceleration to speeds of up to 100 miles per hour or more," as well as "defective electronics and the absence of a fail-safe, such as a brake-to-idle override system."
Via Bloomberg News, Allstate's lawsuit alleged that Toyota "had full knowledge of the numerous complaints regarding its vehicles, that such vehicles were susceptible of sudden unintended acceleration, and thus that such vehicles posed a significant risk of property damage, as well as physical injury to vehicle occupants and other motorists. Allstate relied on sudden acceleration documentation by Safety Research & Strategies, Inc., showing at least 725 accidents, 304 injuries and 18 fatalities linked to Toyota's sudden acceleration problem.
From ConsumerAffairs.com:
Allstate charges Toyota "essentially hid the problem" instead of recalling the cars. "this has resulted in numerous claims of instances of property damage and injuries, including in some instances fatalities," the suit says.
Toyota recalled more than 11 million vehicles worldwide due to sudden unintended acceleration problems caused by floor mat entrapment and/or "sticky" throttles. To date, Toyota claims it has completed 1.8 million repairs to fix sticking gas pedals and 3.1 million repairs of gas pedals that could get trapped by floor mats.
As I have documented here, Toyota knew about the sudden/unintended acceleration problem for years. Toyota even bragged that it saved more than $100 million by delaying sudden acceleration recalls. Allstate's lawsuit against Toyota helps to confirm what injured motorists have been saying for months: Toyota's sudden acceleration problem is real; Toyota has known about the sudden acceleration problem for years; and Toyota covered up the acceleration problem and caused property damage, injuries and deaths.
[More coverage of Toyota's recalls and on-going sudden acceleration problems.]
(c) Copyright 2010 Brett A. Emison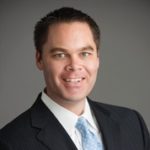 Brett Emison is currently a partner at Langdon & Emison, a firm dedicated to helping injured victims across the country from their primary office near Kansas City. Mainly focusing on catastrophic injury and death cases as well as complex mass tort and dangerous drug cases, Mr. Emison often deals with automotive defects, automobile crashes, railroad crossing accidents (train accidents), trucking accidents, dangerous and defective drugs, defective medical devices.