The KSHB-TV investigation found 30 percent of Kansas City metro used car dealers were selling defective vehicles with open safety recalls — including recalls for engine fire hazards. Safety experts estimate there are millions of vehicles with open safety recalls for sale in used car lots or at rental cars across the country.
Checking vehicles for open safety recalls is easy, quick, and free, whether for defective tires or steering problems. Yet many used car dealerships do not do even a basic check.
Used car dealers are ignoring their duty to sell a safe vehicle free of safety defects and instead blaming their unwitting customers.
The National Automobile Dealers Association believes the responsibility sits with customers and that dealers should not be responsible for researching recall status.

"We're on record as opposing any legal mandate that would prohibit a dealer from selling a vehicle with open recalls," said Douglas Greenhaus, NADA Director of Environmental Health and Safety.
But it wouldn't cost used car dealers a nickel to fix these problems. The auto manufacturer pays for the repairs to a recalled vehicle. Most customers would never suspect a dealer would — or could — sell them a vehicle with an outstanding safety recall.
Car dealers are generally subject to implied warranties of merchantability and fitness. These doctrines require the seller to provide goods and products that are fit for ordinary purposes and any particular purpose of which the seller is aware. Certainly, selling a defective vehicle subject to recall violates both implied warranties.
Car dealers — whether new cars or used cars — owe it to their customers and others on our highways to provide safe, reliable vehicles free from known defects. These dealers need to quit blaming their customers and do the right thing and refuse to sell defective vehicles to an unsuspecting public.
[More on Rental Car Companies Renting Recalled Vehicles]
(c) Copyright 2011 Brett A. Emison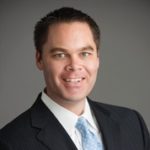 Brett Emison is currently a partner at Langdon & Emison, a firm dedicated to helping injured victims across the country from their primary office near Kansas City. Mainly focusing on catastrophic injury and death cases as well as complex mass tort and dangerous drug cases, Mr. Emison often deals with automotive defects, automobile crashes, railroad crossing accidents (train accidents), trucking accidents, dangerous and defective drugs, defective medical devices.