A number of sources – including the New York Times and Bloomberg News – have reported that Johnson & Johnson has agreed to a $4 billion settlement with patients who received a defective DePuy ASR hip implant and surgery to replace the defective hip.
Under the agreement, victims would receive approximately $350,000 each, though the compensation may be more or less depending on a variety of factors including the victim's age and medical condition.
Johnson & Johnson recalled 93,000 DePuy ASR hips in August 2010 due to high failure rates within a short time period.  There are approximately 12,000 cases DePuy ASR lawsuits filed against Johnson & Johnson.  Sources believe the agreement will resolve 7,000 to 8,000 of the cases – those in which the victim has already had surgery to replace the defective hip.
'Smoking Gun' Documents
During discovery and trial of the DePuy ASR cases, a number of "smoking gun" documents showing J&J's knowledge of the problem surfaced.  One such document was an August 2009 email from a DePuy vice-president to senior Johnson & Johnson management acknowledging that the FDA had refused to approve the DePuy ASR hip because of "significant" numbers of premature failures.  The email directly refuted and contradicted DePuy's earlier statements about the defective hips.
The device that was disapproved by the US FDA was sold overseas and DePuy used a regulatory loophole to sell a companion version in the United States.  Internal memos show DePuy scrapped the ASR program in 2009, but continued to sell the devices and tout the system's "safety" until they were officially recalled in 2010.
Settlement Terms
According to Bloomberg's report, 94% of eligible claimants must sign up for the settlement or the company may withdraw from the deal.
Read More:
© Copyright 2013 Brett A. Emison
Follow @BrettEmison on Twitter.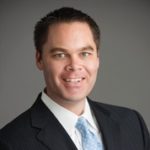 Brett Emison is currently a partner at Langdon & Emison, a firm dedicated to helping injured victims across the country from their primary office near Kansas City. Mainly focusing on catastrophic injury and death cases as well as complex mass tort and dangerous drug cases, Mr. Emison often deals with automotive defects, automobile crashes, railroad crossing accidents (train accidents), trucking accidents, dangerous and defective drugs, defective medical devices.