Legal, safety, and other topics that caught my interest this week:
Johnson & Johnson Recalls HIV Drug After Finding Smelly Chemical [Peter Loftus at WSJ] Another Johnson & Johnson Recall might have the company rethinking its no more tears slogan
Supreme Court: Class (action) dismissed [Erwin Chemerinsky at LA Times]
Tennessee House passes bill to limit lawsuit payouts [Erik Schelzig at AP via MSNBC] Caps non-economic damages at $750,000. So if a drunk driver paralyzes a 5 year old child, the most the drunk has to pay for making the child a prisoner to a wheelchair for the rest of her life is $750,000… asinine. There's no such thing as "one size fits all" justice… that is why our founders ensured the right to jury trial in the consitution.
Fracking and Flaming Faucets [Jonathan H. Adler at The Volokh Conspiracy]
The British Are Coming… Apparently to Texas [the Pop Tort] You would think that Texans would prefer the "American" rule.
Social Media Posts: What do you do with a "bad" post? [Craig Moore at This week in Social Media Law]
Tea Party Legal Expert Rob Natelson Reiterates Unconstitutionality of H.R. 5 [Andrew Cochran at The 7th Amendment Advocate]
Tea Party Patriots Leader Says Uncle Sam Shouldn't Run States' Legal Systems [Andrew Cochran at 7th Amendment Advocate]
Texas Legislature Might Make Bad "Loser Pays" Bill Even Worse [Andrew Cochran at 7th Amendment Advocate]
iPad Apps for lawyers [Nicole Black at Legal iPad]
Road conditions, texting, contribute to Missouri car accidents [Spencer Farris at St. Louis Injury Lawyers Blog] [more on texting and distracted driving]
Using an iPad to recreate a scene in a deposition [Jeff Richardson at iPhone JD]
Alabama Tornado Victims (And Free Legal Help) [Turkewitz at New York Personal Injury Law Blog]
Missouri Trial Lawyers aid flood victims and support food banks [Mo TLC — Missouri Trial Lawyers Care]
More on the Texas loser pays law: "[W]hat many of those who oppose the use of juries in civil trials seem to ignore [is that t]he founders of our Nation considered the right of trial by jury in civil cases an important bulwark against tyranny and corruption, a safeguard too precious to be left to the whim of the sovereign, or, it might be added, to that of the judiciary." — Chief Justice William Rehnquist, Parklane Hosiery Co. v. Shore, 439 U.S. 322, 343 (1979)
(c) Copyright 2011 Brett A. Emison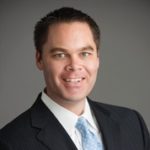 Brett Emison is currently a partner at Langdon & Emison, a firm dedicated to helping injured victims across the country from their primary office near Kansas City. Mainly focusing on catastrophic injury and death cases as well as complex mass tort and dangerous drug cases, Mr. Emison often deals with automotive defects, automobile crashes, railroad crossing accidents (train accidents), trucking accidents, dangerous and defective drugs, defective medical devices.