Bloomberg Businessweek reported this week on a report that suggested the US Food and Drug Administration (FDA) was not equipped to handle problems with the food supply and is need of a major revamping. The report said the FDA needs to focus its efforts on identifying and addressing high-risk areas and preventing food borne illnesses rather than simply reacting after illness happens.
"The agency's approach now is too reactive and lacks a systematic focus on prevention," Dr. Robert Wallace, chairman of the committee that prepared the report and professor of epidemiology and internal medicine at the University of Iowa College of Public Health, said at a Tuesday news conference. "The time has come to modernize the FDA's food safety program focusing on the development of an integrated, risk-based system."

A leading consumer group applauded the report.
A separate report in US News & World Report found that too many cooks are making food safety mistakes. According to the US News report, a NC State food scientist used video cameras to track food safety behaviors in commercial kitchens and found that food safety violations happen much more often than previously thought.
The Centers for Disease Control estimates that there are approximately 76 million cases of foodborne illness every year in the U.S. – with 325,000 resulting in hospitalization and 5,000 cases resulting in death. All of this is estimated to cost the country more than $150 billion a year. And it is estimated that as many as 70 percent of those illnesses can be traced back to food prepared outside the home – in restaurants, cafeterias, grocery store salad bars, etc. One of the things that can contribute to foodborne illness is cross-contamination, which happens when pathogens are transferred from contaminated food to uncontaminated food. For example, if someone used a knife to cut up some fish and then used the same knife to cut a sandwich.

The researchers found in their recent study, published in the Journal of Food Protection, that workers are averaging one cross-contamination violation every hour. If a kitchen has four workers, and they are each working eight-hour shifts, that means an average of 32 cross-contamination violations are taking place every day. That is a huge jump from the findings of previous cross-contamination studies, which relied on self-reporting and inspection results (as opposed to the video cameras used in this study.)
The study was not entirely negative and also identified train and technology solutions to help resolve cross-contamination concerns.
What do you think? Should the FDA revamp their powers and purpose in order to prevent food born illnesses? Do you trust the cooks at your favorite restaurant?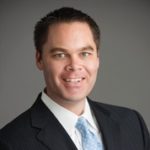 Brett Emison is currently a partner at Langdon & Emison, a firm dedicated to helping injured victims across the country from their primary office near Kansas City. Mainly focusing on catastrophic injury and death cases as well as complex mass tort and dangerous drug cases, Mr. Emison often deals with automotive defects, automobile crashes, railroad crossing accidents (train accidents), trucking accidents, dangerous and defective drugs, defective medical devices.