It's not often that you'll see me link back to People Magazine as the source for a blog topic, but here it is: People Magazine has reported that Kevin Costner testified to Congress about an oil spill clean up device developed by a company he financed:
Fifty days into the Gulf of Mexico oil spill, and with no successful attempts to stop it just yet, Kevin Costner visited Washington on Wednesday to offer up what he called a "partial solution to the tragedy unfolding in the Gulf."

"We are all at fault here. It's just too easy to blame BP," the actor said at a Congressional hearing. "What we need to do now is come together."

Telling the House Energy and Environment Subcommittee he was testifying as a "discouraged U.S. citizen and entrepreneur," Costner, 55, said his business venture, Ocean Therapy Solutions, had developed a machine which could help with the cleanup.

The device, he said, has purifiers that filter oil from water by using centrifugal forces to separate the dirty particles.

Though the actor acknowledged his machine could not alleviate the entire oil spill problem, he said it should be considered for other smaller spills that occur every year and that "there has to be responsible action at this moment."

"What I can provide is a technology that is available immediately, a technology that will allow rigs to resume operation and put people back to work," he said. The star reportedly invested $26 million in the device, according to the The Hill.
What do you think about Costner's device? Should it be put to work in the Gulf?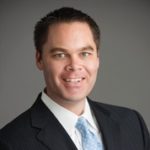 Brett Emison is currently a partner at Langdon & Emison, a firm dedicated to helping injured victims across the country from their primary office near Kansas City. Mainly focusing on catastrophic injury and death cases as well as complex mass tort and dangerous drug cases, Mr. Emison often deals with automotive defects, automobile crashes, railroad crossing accidents (train accidents), trucking accidents, dangerous and defective drugs, defective medical devices.