USA Today reported that the US Department of Transportation never conducted required safety inspections on 20,000 – 30,000 companies that received special permits to transport risky shipments of hazardous materials by road, rail, water and air. According to the report, some companies that received permits have had serious hazardous materials accidents or safety violations. One company, for example, got a special permit to haul a poisonous and flammable ammonia solution despite having 14 hazardous materials spills in the last four years.
From the USA Today report:
WASHINGTON — The U.S. Transportation Department never conducted required safety checks on 20,000 to 30,000 companies that got special permits to move risky shipments of hazardous materials by road, rail, water and air, records show.

Starting this month, DOT will require all the companies to file new permit applications and undergo a "fitness review," including assessments of their safety and security records, before the permit is issued, according to an agency plan. The special permits allow holders to move hazardous loads that normally are barred, such as mixed cargos of flammable, toxic or caustic compounds.

***

By law, DOT must evaluate the fitness of every company given a special permit, but it has issued dozens of blanket permits over the last decade to industry trade groups. The thousands of companies using those permits were not vetted by DOT, which doesn't even know all their identities.

DOT's failure to evaluate each permit holder is a "pernicious" practice that "can significantly impact (public) safety," Inspector General Calvin Scovel said last month.

Permit holders range from one-truck pool services carrying chlorine to national firms that package or ship bulk loads of explosive, flammable or toxic cargo. The 20,000 to 30,000 users of association permits will have to reapply individually using a new, online system, and DOT estimates it will take about two years to issue all the new permits. Meanwhile, existing permits will remain in force.

Failing to vet every permit holder is "completely inappropriate — it never should have happened," Cynthia Quarterman, chief of DOT's Pipeline and Hazardous Materials Safety Administration, said in testimony to Congress last month. The program suffered "years of neglect," the Obama appointee added, and fixes "will not happen overnight."
According to the USA Today report, in the last five years statistics are available (2004-2008), there have been nearly 2500 "serious" hazardous materials spills that involved substantial spills of hazardous materials and/or resulted in serious injuries or evacuations.
What do you think about the DOT's operations? Are "blanket" permits enough? Should industry associations police their own members and vet hazardous materials applications or should federal safety regulators ensure that only qualified companies transport these hazardous materials?
Learn more about safety-related issues and become a fan of Langdon & Emison on Facebook.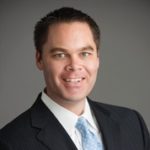 Brett Emison is currently a partner at Langdon & Emison, a firm dedicated to helping injured victims across the country from their primary office near Kansas City. Mainly focusing on catastrophic injury and death cases as well as complex mass tort and dangerous drug cases, Mr. Emison often deals with automotive defects, automobile crashes, railroad crossing accidents (train accidents), trucking accidents, dangerous and defective drugs, defective medical devices.