According to popular site, WebMD, a new study shows that eating canned vegetables could expose you to chemical compound, bisphenol A, more commonly known as BPA.
According to bisphenol-a.org, BPA is a chemical building block that is used to make polycarbonate plastics and epoxy resins. This plastic is used in wide variety of common products, including digital medial (CDs, DVDs, etc.), electronic equipment, automobiles, sports equipment and reusable food and drink containers. Producers of BPA claim the chemical poses no health risk to people, but independent studies disagree.
From the WebMD report:
Bisphenol A, also known in BPA, is widely used in plastics and as a lining for cans holding everything from soup to fruit to sardines. It has come under intense scrutiny in recent years because in addition to preserving food, it also mimics human hormones and has been classified as an endocrine disruptor.

Five states and several municipalities have restricted the use of BPA in baby products and infant formula cans because of concerns that exposure may be dangerous for young children. Tuesday's study, though small, suggests the chemical may be widely consumed by children and adults in everyday groceries.

A study conducted by a coalition of consumer and food safety groups found detectable levels of BPA in 46 of 50 grocery store cans tested. The results suggest BPA routinelyleaches from can linings into food.

BPA has been associated with a variety of health problems in laboratory animals, including cancers, early puberty, and developmental problems.

The highest BPA level detected was 1,140 parts per billion, found in a can of Del Monte French Style Green Beans obtained from the pantry of a study participant in Wisconsin.

"We should not set a place for bisphenol A at the dinner table," Elizabeth Hitchcock, a public health advocate for the U.S. Public Interest Research Group, said at a news conference on Capitol Hill.
USA Today warned that pregnant women should limit their intake of canned foods and drinks after the new study found 92% of cans were contaminated with the estrogen-like, BPA:
Pregnant women should limit their intake of canned foods and drinks, according to a report that finds 92% of food from metal cans is contaminated with an estrogen-like chemical called BPA, or bisphenol A.

The chemical is used in countless products, from plastic bottles and paper receipts to the linings of metal cans. The National Toxicology Program has said it has "some concern" that BPA alters development of the brain, behavior and the prostate gland in children, before and after birth.

Researchers found that BPA levels vary dramatically even between cans of the same product, according to the study, released Tuesday by the National Workgroup for Safe Markets, a coalition of 19 environmental groups. For example, one can of Del Monte French Style Green Beans had 36 micrograms of BPA per serving, while another can of the same product had 138 micrograms per serving — a level that has been linked to changes in prostate cells and increased aggression in animals.

The report calls on Congress to ban BPA in food and drink containers, noting that companies such as Eden Foods already sell vegetables in BPA-free cans; Muir Glenn also plans to begin packaging tomatoes in BPA-free cans this year. Canada and Denmark restrict the use of BPA in certain children's products, as do five U.S. states, three counties in New York and the city of Chicago, the report says.
Health and safety advocates are supporting efforts to ban the use of BPA. Such a ban could be considered within weeks when the Senate considers broad food safety legislation.
What do you think? Will you limit your use of canned fruits and vegetables after this report? Should this chemical be used in our food containers?
Learn more about health and safety issues at our safety blog and become a fan of Langdon & Emison on Facebook.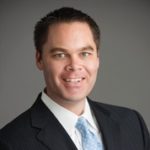 Brett Emison is currently a partner at Langdon & Emison, a firm dedicated to helping injured victims across the country from their primary office near Kansas City. Mainly focusing on catastrophic injury and death cases as well as complex mass tort and dangerous drug cases, Mr. Emison often deals with automotive defects, automobile crashes, railroad crossing accidents (train accidents), trucking accidents, dangerous and defective drugs, defective medical devices.