Did you know that BP's liability to all of the families and businesses affected by the massive gulf oil spill is capped a total of only $75 million? Is British Petroleum "too big to spill"? Will the US government be on the hook to this foreign oil company in another big company bail out?
This issue was addressed on NBC's Meet The Press on Sunday:
Visit msnbc.com for breaking news, world news, and news about the economy
Visit msnbc.com for breaking news, world news, and news about the economy
CBS News' 60 Minutes reported Sunday that BP knew the oil rig's blowout preventer was damaged, but ordered the rig operator to ignore a critical safety measure when sealing the oil well. BP cut corners on safety in order to save money. Now, real people are paying the price.
60 Minutes feature – Part 1:
60 Minutes feature – Part 2:
Now, no one is suggesting that we abandon off shore oil production in the United States. Those resources are vital to our economy and our national security.
But should the United States even be thinking about bailing out anybody, much less British Petroleum — a foreign oil company? BP decided to cut corners. BP took the risk. BP decided it didn't need additional safety measures. BP decided it didn't need further inspections. BP decided it didn't want additional oversight, safety and environmental regulations. Most tellingly, BP would keep all of the profit from this well.
Why shouldn't BP also take full responsibility? If BP doesn't compensate the landowners, the homeowners, the fisherman, the small business owners — the real people — affected by this oil spill, who will?
You guessed it… you and I will. And there will be another taxpayer funded bailout served to a multi-billion corporation.
There has been some outstanding coverage of the BP oil spill by InjuryBoard members. Some contributors have provided advice on what to do if you have been affected by the gulf oil spill:
How to document BP oil spill claims by Gerry McGill
Other posts have warned those affected to be both careful and prudent when hiring an attorney:
The Gulf Oil Spill: Should I Wait To Talk To A Lawyer? by Mike Bryant
Gulf Oil Spill — Making Careful Decisions by John Hopkins
Oil Spill Producing Slick Lawyers by Dottie Perry
BP Oil Spill – The Sharks are Circling by Jon Lewis
Make sure to check out these and other IB posts and contributors to learn more.
Learn more at our safety blog and become a fan of Langdon & Emison on Facebook.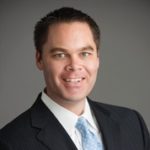 Brett Emison is currently a partner at Langdon & Emison, a firm dedicated to helping injured victims across the country from their primary office near Kansas City. Mainly focusing on catastrophic injury and death cases as well as complex mass tort and dangerous drug cases, Mr. Emison often deals with automotive defects, automobile crashes, railroad crossing accidents (train accidents), trucking accidents, dangerous and defective drugs, defective medical devices.