Following the explosion and continuing oil leak at the British Petroleum (BP) deep water oil platform in the Gulf of Mexico, reports have surfaced that, under the Oil Pollution Act of 1990, BP's liability to fishermen, property owners and other individuals and businesses will be capped at only $75 million for all claims.
From the New York Times:
Under the law that established the reserve, called the Oil Spill Liability Trust Fund, the operators of the offshore rig face no more than $75 million in liability for the damages that might be claimed by individuals, companies or the government, although they are responsible for the cost of containing and cleaning up the spill.

The fund was set up by Congress in 1986 but not financed until after the Exxon Valdez ran aground in Alaska in 1989. In exchange for the limits on liability, the Oil Pollution Act of 1990 imposed a tax on oil companies, currently 8 cents for every barrel they produce in this country or import.

The tax adds roughly one tenth of a percent to the price of oil. Another source of revenue is fines and civil penalties from companies that spill oil.
To make matters worse, Huffington Post reported that BP was trying to coerce gulf coast residents into signing waivers limiting BP's liability to only $5,000:
Over the weekend, news emerged that BP was circulating settlement agreements among coastal residents of Alabama and possibly other states, essentially requiring that "people give up the right to sue in exchange for payment of up to $5,000," the Alabama Press-Register reported. Alabama's Attorney General Troy King protested and asked BP to stop distribution of the letters.

The attorney general said he is prohibited from giving legal advice to private citizens, but added that "people need to proceed with caution and understand the ramifications before signing something like that.

"They should seek appropriate counsel to make sure their rights are protected," King said.
Reports also indicated that BP required volunteers assisting in the clean up effort to sign similar liability waivers. Secretary of Homeland Security, Janet Napolitano, told ABC's Good Morning America that BP's attempt to limit its liability in such a manner was unacceptable.
BP's attempts to limit its liability in this matter is unscrupulous and unacceptable. British Petroleum took home a profit of $14 billion in 2009 on revenues of nearly $240 billion. Let's assume BP works every second of every day for the entire year. If so, BP earned a profit of roughly $444 per second.
At that rate, BP has been trying to coerce fishermen trying to help to clean up the mess that BP caused into limiting their liability — for potentially ruining these fishermen's livelihood — to only $5,000 or less than 12 seconds of BP profit. Assuming BP's liability is limited to only $75 million under the Oil Pollution Act of 1990, BP's total cost for ruining the lives of millions would amount to less than 2 days of BP's 2009 profit!
Perhaps for this reason, a group of US Senators have proposed increasing the cap on liability under the Act from $75 million to $10 billion. From Huffington Post:
A trio Democratic Senators are introducing legislation on Monday that would dramatically raise the amount of money that oil companies like BP would have to pay in economic damages in an event of a spill.

Authored by New Jersey Sen. Robert Menendez, and co-signed by fellow Garden Stater
Sen. Frank Lautenberg and Florida Sen. Bill Nelson, the (craftily-titled) "Big Oil Bailout Prevention Act" would raise the economic damages liability cap for offshore oil spills from $75 million to $10 billion.

The impetus for the legislation were reports that surfaced over the weekend that British Petroleum, the company responsible for the disastrous spill in the Gulf Coast, would face limited responsibility for covering costs beyond cleanup and containment.

The oil company, in addition to others, pays money into the Oil Spill Liability Trust Fund — a kind of rainy day piggy bank for handling the immediate costs of dealing with disasters. Under the charter of the federal law that created the $1.6 billion fund, however, operators of the offshore rig face no more than $75 million in liability for non-cleanup and containment damages. And in a region like the Gulf Coast the cost to local industry of a massive oil spill can easily skyrocket well beyond that total.

"We're glad that the costs for the oil clean up will be covered, but that's little consolation to the small businesses, fisheries and local governments that will be left to clean up the economic devastation that somebody else caused," Menendez said in a statement. "We can't let the burden fall to the taxpayers – we should ensure that those who cause the damage are fully responsible. There is no such thing as a 'Too Big to Spill' oil well."
Learn more about safety-related issues and become a fan of Langdon & Emison on Facebook.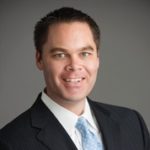 Brett Emison is currently a partner at Langdon & Emison, a firm dedicated to helping injured victims across the country from their primary office near Kansas City. Mainly focusing on catastrophic injury and death cases as well as complex mass tort and dangerous drug cases, Mr. Emison often deals with automotive defects, automobile crashes, railroad crossing accidents (train accidents), trucking accidents, dangerous and defective drugs, defective medical devices.