"Do you realize that somewhere in the world there exists a person who qualifies as the worst doctor? If you took the time, by process of elimination you could actually determine the worst doctor in the world. And the funny [scary] part is knowing that someone has an appointment to see him tomorrow."
— George Carlin
How would you doctor rank of a list of best or worst doctors in the world?
According to an article on AOL Health, in communities with teaching hospitals, there is an annual and significant peak in fatal medical errors during the month of July — when new medical students begin taking a more active role in patient care. Such mistakes include accidental overdose, wrong drug given or taken by mistake, drug taken inadvertently and situations involving the wrong use of drugs in medial and surgical procedures.
From the AOL Heath report:
Sociology professor David Phillips and student Gwendolyn Barker from the University of California, San Diego studied the relationship between lack of experience and the altered number of errors caused by medication mistakes in July when it's known that thousands of new students began their residencies at teaching hospitals across the country.

***

Phillips and Barker inspected 244,388 U.S. death certificates with a cause of death linked to medication errors issued between 1979 and 2006. To test their theory that July was a particularly dangerous month due to an influx of new med students, they compared the recorded number of deaths in July with the number of anticipated deaths in a given month for a given year. They also analyzed whether there were less deaths in counties without teaching hospitals.

Their findings showed that not only did the rates of death caused by medication errors spike in July by 10 percent, but that this was the only month in the given year to see such a dramatic increase. Likewise, this finding held true solely in areas where there was a teaching hospital present, and only with cause of death linked to a drug mistake.
The researchers suggest (1) re-evaluating responsibilities assigned to new residents; (2) increasing supervision of new residents; and (3) increasing education concerned with medication safety.
Every doctor needs time to develop the knowledge and skills necessary to properly and effectively treat patients, but is it acceptable that so many fatal mistakes happen when new doctors are finally permitted to begin treating patients? Shouldn't there be more oversight and supervision designed to prevent these kinds of mistakes?
What do you think?
How many readers live in communities with teaching hospitals? How do you feel about this study? Should medical personnel inform you that you will be treated by a new resident with little experience?
You can learn more about safety-related issues at our safety blog and become a fan of Langdon & Emison on Facebook.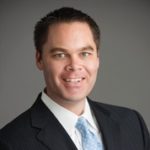 Brett Emison is currently a partner at Langdon & Emison, a firm dedicated to helping injured victims across the country from their primary office near Kansas City. Mainly focusing on catastrophic injury and death cases as well as complex mass tort and dangerous drug cases, Mr. Emison often deals with automotive defects, automobile crashes, railroad crossing accidents (train accidents), trucking accidents, dangerous and defective drugs, defective medical devices.