The Missouri Chamber of Commerce issued a telling statement in response to the Missouri Supreme Court decision striking down non-economic damages caps in medical malpractice injury cases.
The Chamber blasted the Watts decision as taking "Missouri law back nearly 200 years" and "reverses the law to standards established in 1820."
The 1820 law the Chamber disparages and doesn't think should apply: the Missouri Constitution!
I was shocked surprised concerned to see the Missouri Chamber's response to the Missouri Supreme Court's decision. As the Supreme Court made clear, it struck down the arbitrary damages caps in order to ensure that "the right to trial by jury as heretofore enjoyed shall remain inviolate…." [Mo. Const. Art. 1, sec. 22(a)]. The framers of Missouri's Constitution were clear.
After disparaging the Constitution, the Chamber goes on to recite the same tired, disproven theories used in an attempt to justify the erosion of fundamental constitutional rights in order to immunize insurance companies and doctors who negligently injure innocent patients.
Tort Reform Myth: Arbitrary Damages Caps Reduce Defensive Medicine and Lower Health Care Costs
False. The New England Journal of Medicine concluded that arbitrary damages caps do not lower health care costs, may result in more negative outcomes as doctors would not be held accountable for the full cost of medical errors.
Strategies to control costs associated with medical malpractice and defensive medicine must be responsible and targeted. These strategies must not impose arbitrary caps on damages for patients who are injured as a result of malpractice. According to the Congressional Budget Office, arbitrary caps on damages would reduce national health spending by only 0.5%. But although such caps would have a barely measurable effect on costs, they might adversely affect health outcomes.

– A Systematic Approach to Containing Health Care Spending, The New England Journal of Medicine
As the NEJM alluded, damage caps actually threaten to make the malpractice problem worse. Shirley Svorny, of the conservative Cato Institute (founded by in part by the Koch brothers, Charles and David Koch), has written, "[m]uch of the protection consumers have against irresponsible and negligent behavior on the part of health care providers hinges on oversight and incentives created by the medical professional liability insurance industry." Thus, she concludes, damage caps "could result in more cases of negligence and substandard care."
Tort Reform Myth: Without Caps Doctors Will Flee The State
False. Statistics from the American Medical Association show that the number of patient-treating physicians has steadily increased over the last 4 decades. This increase occurred both when viewed in terms of absolute numbers and relative to Missouri's population.
The data also showed an increase per capita for "high risk" specialties such as neurosurgeons and OB-Gyns.
Data from other states supports the conclusion that arbitrary damages caps do not affect the number of practicing physicians.
"Before Texas adopted tort reform in 2003, proponents claimed that physicians were deserting Texas in droves. After tort reform was enacted, proponents claimed there had been a dramatic increase in physicians moving to Texas due to the improved liability climate. We find no evidence to support either claim.

– Does Tort Reform Affect Physician Supply? Evidence from Texas
Tort Reform Myth: Damage Caps Reduce The Number Of Lawsuits
False. According to the St. Louis Post-Dispatch, In 2002 (prior to the lowered caps), there were 1,704 medical malpractice claims filed in Missouri courts. In 2010, (5 years after the lowered caps), there 1,760 malpractice suits.
Tort Reform Myth: Damage Caps Prevent Frivolous Lawsuits
False. Remember, the caps do not take effect until after the jury has already found liability and has already awarded damages. The caps do nothing but eliminate the jury's ability to award full damages for the victim's injuries and replace the jury's decision with an arbitrary cap imposed by a legislature who never heard the evidence.
Tort Reform Myth: Medical Malpractice Verdicts Will Skyrocket Without Caps
False. The average non-economic verdict paid out before the unconstitutional damage caps were put into effect was $314,000 and has not changed significantly under that law.
Constitutional rights should not be attacked, or demeaned, or trivialized for political gain or because one side lost a court battle. Constitutional rights are the cornerstone of our society and, as Missouri founders explicitly said, should remain inviolate.
The right to trial by jury – whether under the Missouri Constitution or the 7th Amendment of the United States Constitution – is the ultimate lynch pin for all other constitutional rights. Freedom of speech, freedom to keep and bear arms, freedom to contract, freedom of religion — all are ultimately protected by the freedom – inviolate in Missouri – to have your case heard in a trial by jury.
[More on Your 7th Amendment Rights]
Read More:
(c) Copyright 2012 Brett A. Emison
Follow @BrettEmison on Twitter.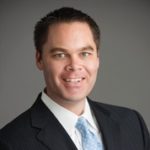 Brett Emison is currently a partner at Langdon & Emison, a firm dedicated to helping injured victims across the country from their primary office near Kansas City. Mainly focusing on catastrophic injury and death cases as well as complex mass tort and dangerous drug cases, Mr. Emison often deals with automotive defects, automobile crashes, railroad crossing accidents (train accidents), trucking accidents, dangerous and defective drugs, defective medical devices.