Walter Olson wrote on his blog, Overlawyered, about an effort to unseat Illinois Chief Justice Thomas Kilbride. Olson, as does the Chicago Tribune, links Chief Justice Kilbride's election fight to an Illinois Supreme Court decision striking down Illinois' cap on medical malpractice damages as unconstitutional.
From the Tribune's story:
The Illinois Civil Justice League, a pro-business group that advocates for liability caps and other restrictions on civil lawsuits, seeks to raise $1 million to defeat Kilbride, said its president, Ed Murnane.

***

Murnane's group is upset that Kilbride in February voted to overturn an Illinois law that placed monetary caps on damages awarded in medical malpractice cases.
Here we have more evidence of well-funded special interests trying to exert their political muscle against what is supposed to be an independent and impartial judiciary. I've written before about why politics and special interests should be kept out of the courtroom — here, here and here.
It seems that the pro-business "Illinois Civil Justice League" are upset that the Illinois Supreme Court overturned a "duly enacted" statutory cap on medical malpractice damages (ignoring, of course, the fact that similar caps had been struck down in Illinois twice before). But wasn't our independent and impartial judiciary intended by the founders as a check against overreaching by the legislative and executive branches? Don't judges and the civil justice system serve as a critical check against government overreaching?
Courts often step in to prevent "duly enacted", but overreaching legislation. Most recently, the US Supreme Court overturned restrictive gun legislation by the City of Chicago and Washington, D.C. In both instances, the judiciary was applauded by those on the right and supporters of the 2nd Amendment for its critical role in safeguarding our fundamental freedoms from encroachment by overzealous legislators.
I've asked the question before, but continue to wonder why so many people are willing to give up a fundamental constitutional right — the right to a civil jury trial and consideration of evidence in proving damages — in order to protect an insurance company's bottom line and to protect negligence rather than ensure responsibility for one's conduct.
If a doctor (or a car company, or a drunk driver, or anyone else for that matter) acts negligently and hurts someone, but is protected by damages caps, who then bears the cost of the defendant's negligence? In most instances, it is you and I – as taxpayers – who subsidize negligence through the Medicaid and Medicare systems. Damages caps like those "duly enacted" in Illinois amount to nothing more than a taxpayer funded bailout for insurance companies and bad doctors (because remember, for damages caps to be in effect, the jury must have already found the doctor liable for the plaintiff's injuries and must have already awarded damages).
No one is "taking" this fundamental right away — it is being relinquished voluntarily. We need to keep special interests out of the courtroom. We need to ensure an equal playing field for both sides. We need to stand up for our fundamental constitutional rights.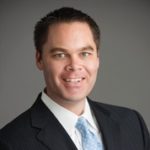 Brett Emison is currently a partner at Langdon & Emison, a firm dedicated to helping injured victims across the country from their primary office near Kansas City. Mainly focusing on catastrophic injury and death cases as well as complex mass tort and dangerous drug cases, Mr. Emison often deals with automotive defects, automobile crashes, railroad crossing accidents (train accidents), trucking accidents, dangerous and defective drugs, defective medical devices.