"The number of medical malpractice suits filed in the U.S. each year is actually declining…." So reports Kate Madden Yee at AuntMinnie.com, quoting a report from Dr. Richard Daffner and Dr. Leonard Berlin. Even when plaintiffs do file suit and win, "most cases settle for the insurance money, despite frightening news headlines that report settlements of millions of dollars."
Even when plaintiffs file suit and win, these doctors suggest the plaintiff's are not in it for the "big award."
"Let's say the plaintiff wins the case with a $20 million verdict. The defense might respond by saying, 'Well sure, you've got this verdict, but we only have $1 million of insurance.' A very high percentage of plaintiffs will take that insurance money rather than going through a lengthy appeals process to get the big award."
Ted references a new study on the Draconian Texas tort reform laws passed in 2003 (that reduced damage awards to victims by more than 70%). Tort reform advocates cite the "success" of the Texas tort reform saying that doctors were fleeing Texas in droves before tort reform and returned following tort reform. But according to this new study: Not so fast.
Does state tort reform affect physician supply? Tort reformers certainly believe so. Before Texas adopted tort reform in 2003, proponents claimed that physicians were deserting Texas in droves. After tort reform was enacted, proponents claimed there had been a dramatic increase in physicians moving to Texas due to the improved liability climate. We find no evidence to support either claim. Physician supply was not measurably stunted prior to reform, and did not measurably improve after reform. This is true whether one looks at all patient care physicians in Texas or at high-malpractice-risk specialties.

Source: Does Tort Reform Affect Physician Supply? Evidence from Texas
Not only did doctors not flock to Texas after tort reform, physician supply actually grew more slowly than before the "reforms" were enacted. The authors concluded:
Any effect of tort reform is too small for us to measure, against the background of other, larger forces affecting physician supply, both in Texas and nationally. This 'non-result' is broadly consistent with other studies….
Ted remains skeptical and is searching for explanation. Specifically, Ted said: "even the authors acknowledge that the reforms dramatically decreased malpractice expenses for doctors. Are we to conclude that doctors do not respond to economic incentives?" Ted also remained "skeptical that a wealth transfer from lawyers to doctors and patients didn't have positive externalities…."
While the reforms cut malpractice awards in Texas by more than 70%, medical malpractice insurance companies reduced malpractice premiums by much less. Though the reductions were significant – up to 50% reduction by one insurer, as sizable windfall (potentially more than 20%) was had by insurance companies.
And remember, the caps did not mean fewer people were injured or killed by negligent doctors. The caps just meant very younger people, older people, single people, and stay-at-home moms were largely unable to bring claims because they lacked economic losses — lost income, inability to support minor children, etc. — sufficient to justify the expense and risk of bring suit. Those that did bring suit had damages substantially limited under the new laws. Giving bad doctors de facto immunity burdens tax payers and state government that now must care for the victims through Medicaid, Medicare, and other assistance programs.
Read More:
[More from the Did You Know… Series]
[More on Tort Reform]
[More on your 7th Amendment Rights]
(c) Copyright 2012 Brett A. Emison
Follow @BrettEmison on Twitter.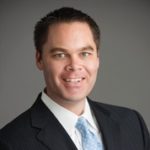 Brett Emison is currently a partner at Langdon & Emison, a firm dedicated to helping injured victims across the country from their primary office near Kansas City. Mainly focusing on catastrophic injury and death cases as well as complex mass tort and dangerous drug cases, Mr. Emison often deals with automotive defects, automobile crashes, railroad crossing accidents (train accidents), trucking accidents, dangerous and defective drugs, defective medical devices.