This ABC News report asserts that a Milwaukee-based cardiologist, Dr. Kiran Sagar, was terminated after the results of her study on the misreading of diagnostic echocardiograms were presented at a national medical meeting. The study was originally conducted in the interest of improving quality control at Aurora St. Luke's Medical Center, and ultimately showed that a significant number of errors were being made as a result of under-qualified personnel reading echocardiograms. These errors, which are reportedly relatively common across the U.S., lead to costly (and sometimes invasive) procedures which contribute to increased healthcare costs and diminished patient care.
According to the ABC news story, Dr. Sagar had previously enjoyed a very good reputation and has trained dozens of physicians in echocardiography. As a result of her termination Dr. Sagar's reputation has been damaged and a non-compete clause in her contract prohibits her from practicing medicine within 20 miles for two years.
On its face, this news report tells the story of a doctor whose practice has been devastated by a retaliatory termination. However, the potential implications for patients across the country may be even worse. If doctors are discouraged from presenting this type of information in the interest of improving care, errors will continue to be made, healthcare costs will continue to rise and patient care will suffer. Perhaps the most troubling aspect of the story is the allegation that doctors and hospitals have a financial interest in stifling this research because properly reading echocardiograms (and other standard diagnostic tests) will lead to fewer high-dollar tests and treatments. In today's world of rapidly escalating healthcare costs, we can hardly afford this scenario.
The Aurora St. Luke's Medical Center insists that Dr. Sagar was "fired for a number of reasons, none related to her study." I'd like to know what you think – is this a case of a hospital putting profits ahead of patient care or do you take the hospital at its word? What can be done to ensure doctors are free to suggest ways to improve the quality of care that patients receive without fear of retaliation?
Source article: Doctor Fired After Revealing Test Flaws [John Fauber at Milwaukee Sentinal Journal/MedPage Today via ABC News / Health]
(c) Copyright 2011 Brett A. Emison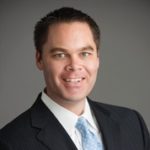 Brett Emison is currently a partner at Langdon & Emison, a firm dedicated to helping injured victims across the country from their primary office near Kansas City. Mainly focusing on catastrophic injury and death cases as well as complex mass tort and dangerous drug cases, Mr. Emison often deals with automotive defects, automobile crashes, railroad crossing accidents (train accidents), trucking accidents, dangerous and defective drugs, defective medical devices.