Carter Wrenn offers another excellent analysis showing why conservatives should reject tort reform proposals.
A jury may still hear a medical malpractice case but it will not be told about Senator Rucho's cap on how much restitution it can award for disfigurement, loss of limb and so on. Instead, the jury will hear the evidence, reach its verdict, determine damages, award whatever it decides is fair restitution and go home.

But, then, something odd happens.

If the jury awards a victim (say, for the loss of his legs) over $250,000, Senator Rucho reaches out of the State Senate and into the jury box and changes its verdict and the judge cuts the restitution to $250,000.

Now Bob Rucho will tell you he's for less government and less government power but his bill extends the power of State Senators and Representatives into a place (the jury box) where common sense and the North Carolina Constitution says politicians ought not to be meddling.

In the end it boils down to this: Who do we trust to decide verdicts? Juries who hear evidence or politicians like Senator Rucho who take contributions from the Medical Society?
Read the full article here: Trial Lawyers [Carter Wrenn at Talking About Politics]
More conservatives against tort reform:
[More on your 7th Amendment Rights]
(c) Copyright 2011 Brett A. Emison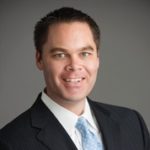 Brett Emison is currently a partner at Langdon & Emison, a firm dedicated to helping injured victims across the country from their primary office near Kansas City. Mainly focusing on catastrophic injury and death cases as well as complex mass tort and dangerous drug cases, Mr. Emison often deals with automotive defects, automobile crashes, railroad crossing accidents (train accidents), trucking accidents, dangerous and defective drugs, defective medical devices.