The folks at American Medical News filed a report yesterday claiming that the Missouri Supreme Court decision, Watts v. Lester E. Cox Medical Centers, holding that non-economic damage caps for malpractice injury victims was unconstitutional would "lead to more frivolous lawsuits". The "news" source doubled-down and issued this tweet:
This tweet went not only to American Medical News' more than 25,000 followers, but has been retweeted by several others, including by Walter Olson at Overlawyered.
But the plain fact is that the non-economic damages cap struck down by the Supreme Court have absolutely nothing to do with preventing frivolous lawsuits. By definition, the damages caps can only apply to a case with merit and which the plaintiff not only wins, but has suffered and is awarded substantial non-economic damages.
In order to for the unconstitutional non-economic damage caps to apply, the following must occur:
(1) The jury must find the doctor, hospital, or other health care provider was liable for the injury (an actual cause in fact of the injury);
(2) The jury must find that the injured victim suffered some non-economic loss or injury (an incomplete list of non-economic damages include pain, suffering, mental anguish, disfigurement, loss of consortium, loss of care, loss of comfort, loss of support, lost enjoyment of life, etc.) that was caused by No. (1);
(3) The jury must find that the value of the injured victim's non-economic loss is greater than $350,000 over the victim's lifetime.
These unconstitutional caps have nothing to do with frivolous lawsuits and it is disingenuous and outright misleading for anyone to suggest otherwise.
While these caps don't restrict frivolous lawsuits, they do fundamentally restrict valid lawsuits and, instead of protecting innocent victims, these caps protect negligent doctors and hospitals from being held accountable and accepting responsibility for the damage they cause.
You can find other "tort reform" myths debunked here.
[More on Your 7th Amendment Rights]
[More on the Missouri Supreme Court's Decision Finding Non-Economic Injury Caps Unconstitutional]
(c) Copyright 2012 Brett A. Emison
Follow @BrettEmison on Twitter.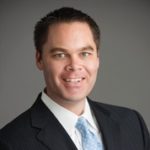 Brett Emison is currently a partner at Langdon & Emison, a firm dedicated to helping injured victims across the country from their primary office near Kansas City. Mainly focusing on catastrophic injury and death cases as well as complex mass tort and dangerous drug cases, Mr. Emison often deals with automotive defects, automobile crashes, railroad crossing accidents (train accidents), trucking accidents, dangerous and defective drugs, defective medical devices.