A recent MSN Money Article by Rex Moore Michael Olsen sings the praises of Zimmer Holdings and encourages us to buy Zimmer stock. Mr. Moore Olsen points out that due to an aging worldwide population and because people are abusing their joints (young, fit people by increased activity and high-impact exercise; obese people by subjecting their joints to increased strain from carrying extra weight), Zimmer represents an attractive stock for investors.
However, the author also points out that Zimmer has "stumbled in recent years," pointing out that Zimmer has lost market share and had a product recall in 2008. However, Moore Olsen failed to mention Zimmer's 2010 tibial component recall which was the subject of a previous post.
Zimmer has been a money making machine despite their product recalls, but Mr. Moore Olsen does point out a couple other risks:
"On the regulatory front, there are two things to watch. Health care reform is one, but the second is pending Food and Drug Administration guidelines surrounding medical device approvals, which could substantially increase costs for device-makers. Tentative indications are that the government intends to play nice, but it's anyone guess."

***

"Perhaps I should be concerned. But I'm not. Instead, I'm buying the controversy. I think the fundamentals of Zimmer's moat remain intact, and an increasingly plump, old American populace will feed its returns." — Rex Moore, Motley Fool Top Stocks editor Michael Olsen via The Motley Fool (emphasis added)
Moore's Olsen's statements that government regulators intend "to play nice" and his blatant disregard for "an increasingly plump, old American populace" should be of grave concern to all of us. It's Wall Street [minded] analysts like Moore tOlsen to which for-profit companies are becoming more and more beholden – focusing on profits and "feeding its returns" rather than on testing and product safety.
Moore Olsen and other Wall Street analysts are clearly more concerned about Zimmer's bottom line than about patient safety. Where does Zimmer's focus lie?
Wall Street analysts like Moore Olsen ignore the fact that when testing standards are relaxed, patients lose out. Will Zimmer ignore that fact as well?
The public (even investors in medical device companies) should oppose putting profits in front of safety because any of us could be the next victim of a defective medical device implant.
I hope in the future Wall Street is able to focus as much on the utility of a product and its benefits (and preventing possible harms through adequate testing and safety) as it is with the bottom line. I hope that in the future Mr. Moore Olsen will give more consideration to the customers of the companies he recommends.
I also hope that Zimmer continues to be a financially successful company and that they act as a responsible corporate citizen by using some of their massive profits for R&D efforts to improve and test their products before allowing these devices to be implanted into patients. A moral and safety-conscious approach will not only improve patient outcomes, but will also ultimately lead to even more money for Zimmer (and its investors).
[More on Zimmer Artificial Knees]
(c) Copyright 2011 Brett A. Emison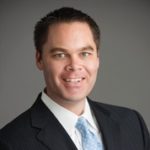 Brett Emison is currently a partner at Langdon & Emison, a firm dedicated to helping injured victims across the country from their primary office near Kansas City. Mainly focusing on catastrophic injury and death cases as well as complex mass tort and dangerous drug cases, Mr. Emison often deals with automotive defects, automobile crashes, railroad crossing accidents (train accidents), trucking accidents, dangerous and defective drugs, defective medical devices.