On August 26, 2010, Johnson & Johnson's DePuy Orthopaedics division recalled its ASR XL Acetabular Head System and ASR Hip Resurfacing System. According to a company press release, these artificial hip systems were first manufactured in 2003.
This is Johnson & Johnson's 11th product recall in the past year.
If you had hip surgery after July 2003, you are at risk if you received an ASR Hip replacement. However, DePuy claims it did not maintain a list of patients who received its ASR Hip and is unable to warn its customers directly. DePuy's failure to keep accurate records puts the burden on you to determine if you received a defective hip replacement.
DePuy also asks you to contact their help line and "share" your medical information. You should consult an experienced product defect or medical device attorney before providing any medical information to DePuy or signing an authorization that permits DePuy to have access to your medical records. DePuy's offer may not cover all of the damages related to its defective artificial hips and might actually create additional liability to you. See the FAQ section below for additional information.
http://www.youtube.com/watch?v=LhJGgaS-UxQ
According to published reports, officials at J&J's DePuy division knew for years that many of the 93,000 patients with ASR hip replacements required additional corrective surgeries due to the defective artificial hip.
From Bloomberg News:

The recall… came just two days after U.S. Food & Drug Administration officials warned DePuy about selling two other hip-replacement systems for unapproved uses. DePuy generated more than $5.4 billion in sales last year, according to court filings.
The metal-on-metal construction of the ASR artificial hip permits grinding and allows metal particles or ions to enter the surrounding tissue. The contamination by these metal causes the surrounding tissue to deteriorate and further permits the metal particles to enter the patient's blood stream and be distributed to other areas of the body. If left undetected, the metal particles can become toxic to the surrounding tissues.
There are certain systems indicating problems with an artificial hip. These symptoms include:
Serious / Chronic Pain
Inflammation
Loosening of the Implant, with Possible Detachment
Dislocation of the Hip Implant
Fracture of the Bone Around the Hip Implant
If you received a defective ASR hip replacement (or even think you have), you should contact an attorney to ensure you are protected when dealing with this company. However, it can be difficult to find accurate information and know who to trust when researching complex defect issues like this one.
A simple Google search reveals hundreds on the internet claiming to be an expert on hip replacement defects. You should be confident about your choice of an attorney. Do your homework and do not be afraid to ask questions. Ensure that the attorney you select has experience in complex product defect and/or defective medical device litigation. You should also make sure that your attorney has the experience, resources and ability to properly handle your claim.
DePuy Hip Replacement Frequently Asked Questions (FAQ):
Q: Which DePuy Orthopaedics, Inc. hip replacement systems were recalled?

A: Only the DePuy ASR XL Acetabular and DePuy ASR Hip Resurfacing Systems have been recalled (although the FDA recently warned DePuy to stop marketing two other hip replacement systems for unapproved uses).

Q: What is DePuy Orthopaedics, Inc.?

A: DePuy is a multinational franchise of orthopaedic and neuroscience companies that was acquired by Johnson & Johnson in 1998, and which forms part of the Johnson & Johnson Medical Devices & Diagnostics Group. Johnson & Johnson reported a net profit of more than $4.5 billion in April 2010, boosted largely in part from increased revenue from sales of DePuy hip replacement devices, like the defective ASR artificial hip system.

Q: When would the surgeries involving the recalled DePuy artificial hips have occurred?

A: DePuy began manufacturing the ASR artificial hips in 2003 and they were approved for use in 2005. DePuy began phasing out the ASR hip replacement system toward the end of 2009, but it is possible that a hip replacement surgery in 2010 could have used the ASR system.

Q: How long has DePuy known about the dangers of its defective ASR hip replacement systems?

DePuy has known since at least 2007 that its ASR artificial hip devices were defective. In some instances, DePuy even permitted defective ASR artificial hips to be replaced with another defective ASR artificial hip.

Q: Will I need to have another hip replacement surgery?

A: If you have experienced problems with your DePuy ASR artificial hip, a second surgery to replace the defective hardware is likely. In some cases, additional tests and monitoring may be necessary.

Q: Do I need a lawyer, even if DePuy has offered to pay my medical bills?

A: Yes. While DePuy claims it will cover "reasonable and customary costs of monitoring and treatment," in reality DePuy's intentions are quite the contrary. DePuy has requested that patients submit all of their bills to private health insurance (including Medicare and employer sponsored – ERISA – health insurance plans), offering only to pay the patient's out-of-pocket co-pays and deductibles. This is an excellent deal for DePuy, but presents a number of problems for patients and tax-payers.

Under Medicare regulations and ERISA health insurance programs, the patient can be forced to reimburse (or payback) their insurer for the cost of medical treatment if they obtain a recovery from a third-party, like DePuy. DePuy may actually be creating significant legal liability exposure to its victims who received the defective artificial hip. Even if the patient is not required to pay pack all of the costs of the hip replacement, DePuy has effectively shifted the costs of its recall and defective product to the tax payers who fund Medicare and health insurance companies, resulting in greater premiums and health care costs for the rest of us.

DePuy's offer to its victims also suggests that co-pays and deductibles are the only damages caused by this defective medical device. DePuy has not offered any compensation for lost wages, lost time from work, or the pain, suffering, worry, aggravation and risk of a second hip replacement surgery.

Finally, DePuy's offer fails to address serious questions concerning tissue contamination by metallic cobalt and chrome ions that are released into the body by the metal-on-metal friction of the DePuy ASR artificial hip system. There is not yet a clear medical determination as to the long-term effects of this metal contamination on the body. Acceptance of DePuy's offer may release DePuy from any future liability stemming from this metallic contamination.
More information about the DePuy Hip Recall:
Earlier this week, I wrote about Johnson & Johnson's "phantom" Motrin recall in which it sent "mystery buyers" to purchase large quantities of defective Motrin caplets from store shelves in order to avoid a formal recall of the medication. Johnson & Johnson employees considered their conduct "a major win for us" by avoiding bad press and failing to notify the public of the danger. Now it turns out Johnson & Johnson's DePuy executives knew of the ASR hip problems for years and did nothing until now — after 93,000 patients received the defective hip.
When will these companies learn they cannot keep putting profits ahead of customer safety and corporate responsibility? When will the companies finally learn to do the right thing? Unfortunately, many of these companies appear only to see their bottom line.
(c) Copyright 2010 Brett A. Emison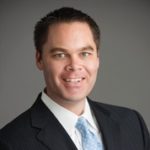 Brett Emison is currently a partner at Langdon & Emison, a firm dedicated to helping injured victims across the country from their primary office near Kansas City. Mainly focusing on catastrophic injury and death cases as well as complex mass tort and dangerous drug cases, Mr. Emison often deals with automotive defects, automobile crashes, railroad crossing accidents (train accidents), trucking accidents, dangerous and defective drugs, defective medical devices.