This month there has been yet more attention brought to the DePuy hip recall. Under the headline,"Hip Joints Set Off New Rush To Court," the Wall Street Journal (7/8, Rockoff, Searcey, Subscription Publication) says attorneys are lining up to sue Johnson & Johnson over its DePuy Orthopaedics Inc. metal-on-metal hip joints.
As you may have read here before, Johnson & Johnson's DePuy Orthopedics division has recently recalled its ASR XL Acetabular Head System and ASR Hip Resurfacing System. The relevant risk period for these products runs from 2005 through 2010, as the metal-on-metal construction of those ASR artificial hip permits grinding and allows metal particles to enter the surrounding tissue. If you have these symptoms, it could indicate a serious problem with your artificial hip:
Serious/Chronic Pain
Inflammation
Loosening of the Implant, with Possible Detachment
Dislocation of the Hip Implant
Fracture of the Bone Around the Hip Implant
DePuy stopped manufacturing the defective hips in 2009, and later recalled them, but it is fighting the lawsuits and the artificial hip patients who received the defective DePuy hips. Some 1,000 lawsuits have been filed in both federal and state courts. Some of the cases have been consolidated in federal court in Ohio, and some attorneys are pushing for class-status for the suits.
It's been a tough couple of years for Johnson & Johnson, which has been hit by a disturbingly high number of recalls. In addition to the DePuy ASR hip implant, various Johnson & Johnson units have issued recalls for a number of medical products, including more than 200 million bottles of over-the-counter medications for musty orders and other problems. According to a different article from The Wall Street Journal, the recalls cost the company around $900 million last year.
[Frequently Asked Questions about the DePuy Hip Recall]
[Additional posts about the DePuy Hip Recall]
[More information about Johnson & Johnson Recalls]
[More information about the DePuy Hip Recall]
(c) Copyright 2011 Brett A. Emison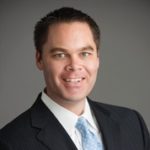 Brett Emison is currently a partner at Langdon & Emison, a firm dedicated to helping injured victims across the country from their primary office near Kansas City. Mainly focusing on catastrophic injury and death cases as well as complex mass tort and dangerous drug cases, Mr. Emison often deals with automotive defects, automobile crashes, railroad crossing accidents (train accidents), trucking accidents, dangerous and defective drugs, defective medical devices.