"It feels like the inside of my vaginal wall is on fire. I wouldn't wish this on anyone." — vaginal mesh victim to ABC News
Surgical mesh products are nothing new. In fact, surgical mesh has been used for decades procedures like abdominal hernia repairs. However, more recently, surgeons have used surgical mesh to repair pelvic organ prolapse in women. In 2002, the FDA approved transvaginal mesh products for POP and approved pelvic mesh for stress incontinence in the late 1990s.
Notably, many pelvic/vaginal mesh products were derived from earlier abdominal mesh products. However, the abdomen has a much different physiology than the pelvis. While these mesh products may work fine in the limited-flex areas of the abdomen, the mesh products simply do not translate well to the highly flexible and much more delicate anatomy of the pelvis/vagina. The stiff, inelastic mesh does not mate well with the underlying tissues and will degrade over time. As the mesh degrades, it can shrink and become rigid, pulling and sawing at the fragile tissue.
The subsequent damage and pain to women from defective vaginal mesh products are horrible.
One mesh victim "has had urinary complications, constant pain and swelling as her body continues to reject the mesh. She says she can't sit for more than 20 minutes, she can't have sex with her husband, she can't be active for more than a few minutes at a time. Twelve surgeries have failed to remove all the mesh or relieve her pain and swelling." — ABC News
With the FDA considering pulling these products from the market, hundreds of women across the country have filed lawsuits against mesh manufacturers for negligence and defective product design.
As I've written before, vaginal mesh products and other medical devices, are often approved under a less-stringent FDA approval known as the 510(k) approval process. The 510(k) approval process rests on the notion that if one device has been cleared by the FDA, then similar devices need little or no testing on actual patients. If a new medical device is "substantially equivalent" to an already-marketed device, then clinical testing is not required.
The FDA's 510(k) program has been under attack from many fronts, including by The New England Journal of Medicine. The NEJM agreed with the Institute of Medicine that the 510(k) approval process was "unfixable". An editorial in the NEJM recommended that the FDA immediately stop using the 510(k) program for Class III devices — which are considered to pose the highest threat to patients.
As a report by Bloomberg noted, this safety debate has presented a conundrum for medical device makers. These manufactures have avoided testing and clinical scrutiny by claiming the devices are similar to previous versions, yet are marketing the devices to doctors and patients as having advanced far beyond original versions.
In the case of vaginal mesh implants, the FDA continued approving the devices under 510(k) even after the previous version on which the approval was based was recalled and pulled from the market because of safety complaints.
Riddle me this: cross a dysfunctional Food and Drug Administration with proposals to give drug and medical device makers immunity for defective products approved by the FDA, and what do you have? If you said a public health disaster in the making, go to the head of the class. The rest of you, please read on. — Art Buono, Hundreds of Women Injured by Defective Pelvic Surgical Mesh
Womens' lives are destroyed when these products fail. The damage is catastrophic and many times cannot be repaired or reversed. Pelvic mesh manufacturers owe it every woman to fix this problem or pull these products from the market.
Read More:
[More on Vaginal Mesh]
[More on Johnson & Johnson]
(c) Copyright 2011 Brett A. Emison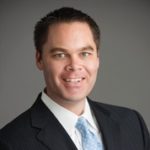 Brett Emison is currently a partner at Langdon & Emison, a firm dedicated to helping injured victims across the country from their primary office near Kansas City. Mainly focusing on catastrophic injury and death cases as well as complex mass tort and dangerous drug cases, Mr. Emison often deals with automotive defects, automobile crashes, railroad crossing accidents (train accidents), trucking accidents, dangerous and defective drugs, defective medical devices.